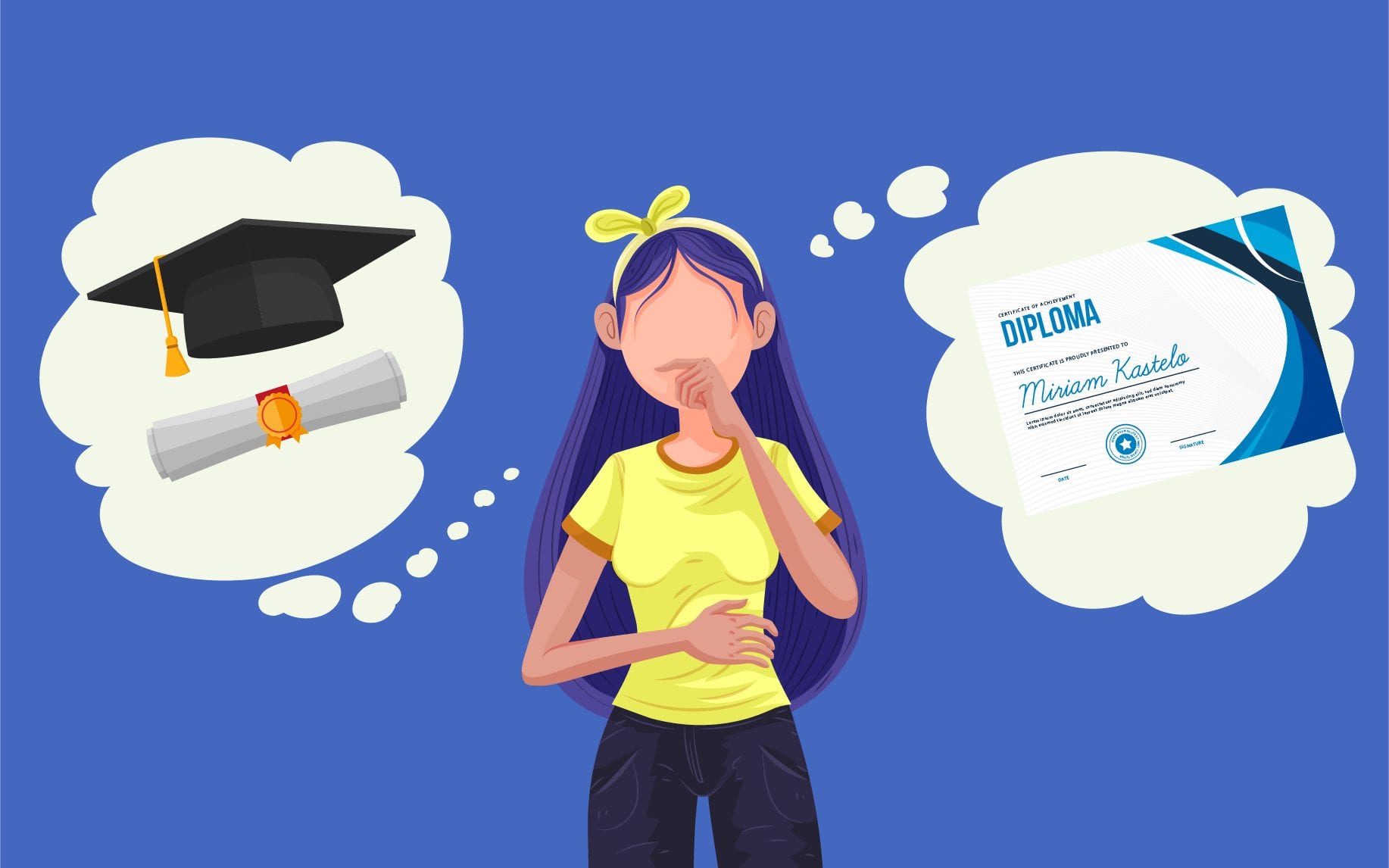 Published
Are diplomas better than degrees?
There is a common belief that a diploma is better than a degree in certain fields or industries. This belief stems from the fact that a diploma program is typically shorter and more focused on hands-on training and practical skills, while a degree program is longer and more focused on theoretical and academic knowledge.
Diploma programs are designed to provide students with the specific skills and knowledge needed to enter a particular field or industry. This can be particularly beneficial for students who are looking to enter a trade or technical field, where hands-on training and practical skills are highly valued. Students that do study some science courses like Electrical engineering, Mechanical and Nursing feel their diploma is more hands on that a degree. This is worth a discussion as we cant ascertain. Worth to note is that some technical institutes have not done great to impact the students with the practical knowledge, a reason most diplomas are taken over by UBTEB
Another reason why some diplomas are considered better than degrees is their cost-effectiveness. Diploma programs are typically shorter and less expensive than degree programs. This can be a significant advantage for students who are looking to enter the workforce as soon as possible and want to minimize their educational debt.
Additionally, diploma programs often have more direct entry into the workforce. Some diploma programs offer internships or co-op placements that allow students to gain practical experience while they study, this can be an advantage over degree programs that may not offer these opportunities.
Furthermore, some diplomas are also recognized internationally, this can open up opportunities for students to work in other countries.
However, it's worth noting that the worth of a diploma or a degree depends on the specific field of study, the reputation and quality of the institution, and the job market for graduates in that field. In most fields, a degree may be necessary to progress in a career or to be considered for certain jobs. It's important to research and consider the job market, earning potential, and reputation of the institution before deciding on a diploma or degree program.
In summary, while some diplomas are considered better than degrees in certain fields or industries, due to their focus on practical skills and hands-on training, cost-effectiveness, direct entry into the workforce, and international recognition. However, it's important to research and consider the job market, earning potential, and reputation of the institution before deciding on a diploma or degree program, and also think about your own interests, skills, and career goals