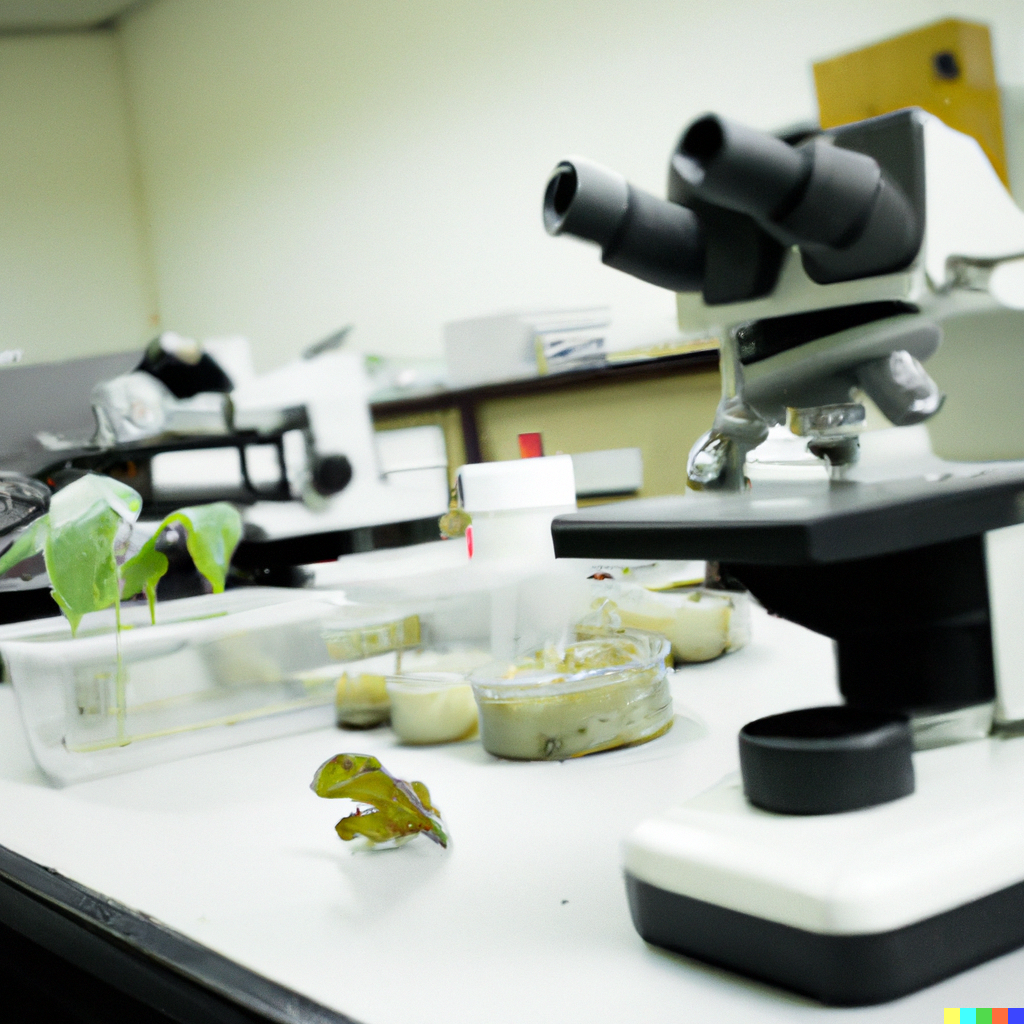 Published
Atleast 13 Female Students Excel with Grade A in Biology at UACE 2022
Based on the UNEB results for the 2022 UACE examination, it has been reported that 97,890 candidates sat the exam, with an overall sitting rate of 99.2%. However, UNEB has noted that candidates performed poorly in biology, with many showing problems in subject content and application in areas like genetics and ecology. This trend has been observed for the past years, despite the government's recent increase in salaries for science subjects.
Out of the total number of candidates who sat the UACE 2022 biology exam, only 13 girls scored an A, while over 2500 students received an F grade. This suggests that there is a significant gap in performance between female students .
However, despite the challenges in biology, there are schools that have performed well in the subject. SchoolsUganda Metrics has conducted an analysis of the best 50 schools in biology, with a focus on female students. For more information on this analysis, interested individuals can visit the website https://schoolsuganda.com/school-statistics/ or email support@schoolsuganda.com.
Overall, the UACE 2022 biology results highlight the need for continued efforts to improve the teaching and learning of the subject
| | | | | | |
| --- | --- | --- | --- | --- | --- |
| POSN | Schools in descending order | DISTRICT | A-C | D-E | O-F |
| 1 | GOD'S WAY HIGH SCHOOL,MAGANJO | WAKISO | 4 | 2 | 0 |
| 2 | SHEPHERD HIGH SCHOOL,KATOVU | LWENGO | 4 | 4 | 0 |
| 3 | ST.JOSEPH'S HILL SS,KYEMBOGO | KYENJOJO | 1 | 1 | 0 |
| 4 | ST.JULIAN HIGH SCHOOL ANNEX,GAYAZA | WAKISO | 7 | 8 | 0 |
| 5 | BROADWAY HIGH SCHOOL,KAMPALA | KAMPALA | 2 | 3 | 1 |
| 6 | BONI CONSILII GIRLS VOCATIONAL SS | ISINGIRO | 0 | 1 | 0 |
| 7 | ST.KIZITO HIGH SCHOOL,BETHANY | MITYANA | 0 | 1 | 0 |
| 8 | KING'S COLLEGE,BUDO | WAKISO | 10 | 24 | 4 |
| 9 | ST.ANDREA KAHWA'S COLLEGE,HOIMA | HOIMA | 27 | 37 | 11 |
| 10 | LUBIRI HIGH SCHOOL,BULOBA CAMPUS | WAKISO | 4 | 7 | 1 |
| 11 | AMUS COLLEGE SCHOOL | BUKEDEA | 3 | 14 | 0 |
| 12 | ST.KALEMBA SECONDARY SCHOOL,VILLA MARIA | KALUNGU | 1 | 3 | 0 |
| 13 | ST.JOHN'S COLLEGE,MPIGI | MPIGI | 5 | 5 | 4 |
| 14 | GAYAZA HIGH SCHOOL | WAKISO | 7 | 26 | 7 |
| 15 | VERONA HIGH SCHOOL,MUTUNDWE | WAKISO | 1 | 1 | 1 |
| 16 | UGANDA MARTYRS SS,NAMUGONGO | WAKISO | 36 | 99 | 23 |
| 17 | POPE JOHN PAUL II HIGH SCHOOL,NAKASEKE | NAKASEKE | 1 | 3 | 1 |
| 18 | ST.CHARLES LWANGA G.T.C.,KALUNGU | KALUNGU | 0 | 2 | 0 |
| 19 | RAFIKI SECONDARY SCHOOL | WAKISO | 0 | 2 | 0 |
| 20 | MUKONO COMPREHENSIVE SECONDARY SCHOOL | MUKONO | 0 | 2 | 0 |
| 21 | MT.ST.MARY'S,NAMAGUNGA | MUKONO | 9 | 31 | 9 |
| 22 | ISAAC NEWTON HIGH SCHOOL | KALUNGU | 2 | 3 | 3 |
| 23 | BP.CIPRIANO KIHANGIRE SECONDARY SCHOOL | KAMPALA | 10 | 31 | 13 |
| 24 | ST.MARY'S SECONDARY SCHOOL,KITENDE | WAKISO | 22 | 99 | 36 |
| 25 | MADINAH ISLAMIC SECONDARY SCHOOL,NSANGI | WAKISO | 1 | 9 | 2 |
| 26 | BUZZIBWERA SECONDARY SCHOOL,LUWEERO | LUWEERO | 0 | 3 | 0 |
| 27 | MARYHILL HIGH SCHOOL | MBARARA | 5 | 22 | 8 |
| 28 | ST.JOSEPH OF NAZARETH HIGH SCHOOL | MPIGI | 5 | 12 | 10 |
| 29 | GREAT LAKES HIGH SCHOOL,KANUNGU | KANUNGU | 0 | 9 | 2 |
| 30 | MANDELA SECONDARY SCHOOL,HOIMA | HOIMA | 6 | 28 | 11 |
| 31 | GREENLIGHT ISLAMIC SS,NANSANA | WAKISO | 1 | 5 | 3 |
| 32 | BULOOBA ROYAL COLLEGE | WAKISO | 9 | 41 | 19 |
| 33 | NDEJJE SECONDARY SCHOOL | LUWEERO | 16 | 28 | 24 |
| 34 | MENDE KALEMA MEMORIAL SECONDARY SCHOOL | WAKISO | 1 | 3 | 2 |
| 35 | BUGAMBA SECONDARY SCHOOL | RWAMPARA | 1 | 3 | 2 |
| 36 | ST.MARY'S COLLEGE,LUGAZI | BUIKWE | 36 | 67 | 73 |
| 37 | SEETA HIGH SCHOOL | MUKONO | 10 | 38 | 30 |
| 38 | CITIZENS SECONDARY SCHOOL,IBANDA | IBANDA | 4 | 18 | 14 |
| 39 | ST.MARY'S VOCATIONAL SCHOOL,KYAMUHUNGA | BUSHENYI | 4 | 14 | 12 |
| 40 | KENNEDY SECONDARY SCHOOL,KISUBI | WAKISO | 3 | 9 | 8 |
| 41 | SKYLAND HIGH SCHOOL | LIRA | 1 | 1 | 3 |
| 42 | VICTORIA HIGH SCHOOL,IGANGA | IGANGA | 2 | 10 | 6 |
| 43 | ST.CATHERINE'S COLLEGE,NAKINYUGUZI | KAMPALA | 2 | 3 | 3 |
| 44 | NADDUNGA SECONDARY SCHOOL,NAKIFUMA | MUKONO | 1 | 1 | 3 |
| 45 | PAL AND LISA SECONDARY SCHOOL,KAMPALA | KAMPALA | 1 | 1 | 2 |
| 46 | HOPE CHRISTIAN HIGH SCHOOL,LUGAZI | BUIKWE | 1 | 1 | 2 |
| 47 | HILLSIDE ACADEMY SECONDARY SCHOOL,ITOJO | NTUNGAMO | 0 | 2 | 0 |
| 48 | RAWUZHA HIGH SCHOOL,MPIGI | MPIGI | 0 | 1 | 0 |
| 49 | CONTINENTAL WHITELAND COLLEGE | KAMPALA | 0 | 1 | 0 |
| 50 | ST.JOSEPH'S SECONDARY SCHOOL,NAGGALAMA | MUKONO | 14 | 35 | 45 |