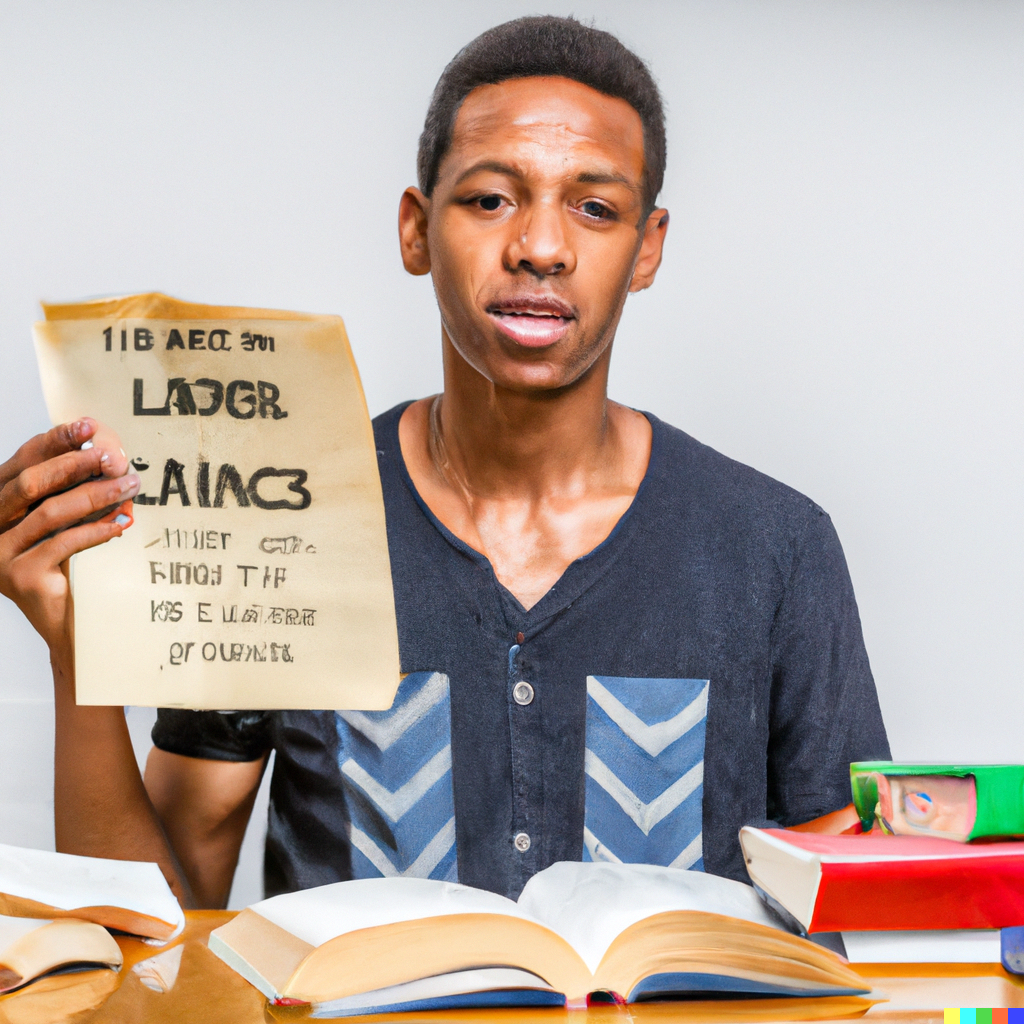 Published
Its time to export Leb Acoli
The Acholi language is a unique Nilotic language spoken by the Acholi people, who are an ethnic group residing in the northern part of Uganda and parts of South Sudan. It belongs to the Eastern Nilotic language family, which also includes other languages such as Luo, Teso, and Karimojong. The language has a complex grammatical structure with various noun classes that have their own set of prefixes and suffixes, and verbs that take different forms depending on tense and subject.
The Acholi language is written using the Latin alphabet and has 28 letters. Although there are several dialects of Acholi, the Gulu dialect is the most widely spoken. Efforts have been made to preserve and promote the Acholi language in recent years, including the development of educational materials, radio programs, and its inclusion in primary and secondary curriculums.
The UCE (Uganda Certificate of Education) results for 2022 show that the performance in Leb Acoli was good, with all candidates scoring between D1 and C6. However, the number of students taking the subject is still low, and its concentration is limited to one region.
To preserve and promote the language and culture of the Acholi people, it is important to export the Acholi language to other regions. This can help maintain the identity and traditions of the Acholi people and prevent the language from being lost over time. Additionally, exporting the language can improve communication and understanding between communities, promoting tolerance, diversity, and cross-cultural understanding.
The list below includes the number of students who scored D1-D2 and C3-C6 in schools that had the Language candidates
Analysis made by support@schoolsuganda.com
| | | | | |
| --- | --- | --- | --- | --- |
| POSN | Schools | DISTRICT | D1-D2 | C3-C6 |
| 1 | LIRA HALL | LIRA | 1 | 0 |
| 2 | KITGUM STANDARD SECONDARY SCHOOL | KITGUM | 2 | 0 |
| 3 | BRIGHTWAY HILL SCHOOL,BUKESA | KAMPALA | 1 | 0 |
| 4 | SACRED HEART SECONDARY SCHOOL,GULU | GULU | 9 | 2 |
| 5 | NILE PROGRESSIVE SECONDARY SCHOOL,GULU | GULU | 2 | 1 |
| 6 | ADILANG SECONDARY SCHOOL | AGAGO | 32 | 17 |
| 7 | GULU CENTRAL HIGH SCHOOL | GULU | 8 | 13 |
| 8 | KORO SECONDARY SCHOOL,GULU | GULU | 4 | 7 |
| 9 | AWERE SECONDARY SCHOOL | OMORO | 9 | 20 |
| 10 | LUKOME SECONDARY SCHOOL | GULU | 1 | 4 |
| 11 | POPE PAUL VI SECONDARY SCHOOL,ANAKA | NWOYA | 0 | 5 |
| 12 | LAGWAI SEED SECONDARY SCHOOL | PADER | 0 | 2 |
| 13 | TRINITY COLLEGE,GULU | GULU | 0 | 2 |
| 14 | PURANGA SECONDARY SCHOOL | PADER | 0 | 1 |
| 15 | PAJULE COLLEGE SCHOOL | PADER | 0 | 1 |
| 16 | KOCH GOMA SECONDARY SCHOOL | NWOYA | 0 | 1 |
| 17 | MSGR.ANTONIO VIGNATO MIXED SS | KITGUM | 0 | 1 |
| 18 | ROYAL ACADEMY SCHOOL,LIRA | LIRA | 0 | 1 |
| 19 | ST. TERESA OF CALCUTTA SS OMORO | OMORO | 0 | 1 |
| 20 | KITGUM HALL | KITGUM | 0 | 1 |
| 21 | KITGUM TOWN COLLEGE | KITGUM | 0 | 1 |
| 22 | PURONGO SEED SECONDARY SCHOOL | NWOYA | 0 | 1 |
| 23 | ODOKOMIT SECONDARY SCHOOL | LIRA | 0 | 1 |
| 24 | PALABEK SECONDARY SCHOOL | LAMWO | 15 | 42 |
| 25 | PADIBE SECONDARY SCHOOL | LAMWO | 6 | 20 |
| 26 | ST.JOSEPH' S COMP. SECONDARY SCHOOL | LAMWO | 4 | 18 |
| 27 | GULU HALL | GULU | 3 | 16 |
| 28 | ACHOL PII ARMY SECONDARY SCHOOL,PADER | PADER | 0 | 7 |
| 29 | GULU HIGH SCHOOL | GULU | 1 | 21 |
| 30 | CHARITY COLLEGE,GULU | GULU | 0 | 5 |
| 31 | STANDARD HIGH SCHOOL,LIRA | LIRA | 0 | 3 |
| 32 | SIR SAMUEL BAKER SCHOOL | GULU | 0 | 1 |
| 33 | RAPHA GIRLS' SECONDARY SCHOOL | LIRA | 0 | 1 |
| 34 | LIRA GREEN HILL SECONDARY SCHOOL | LIRA | 0 | 1 |
| 35 | GULU CRESTED CRANE SECONDARY SCHOOL | GULU | 0 | 1 |
| 36 | POPE FRANCIS SECONDARY SCHOOL | GULU | 0 | 1 |
| | | | | |