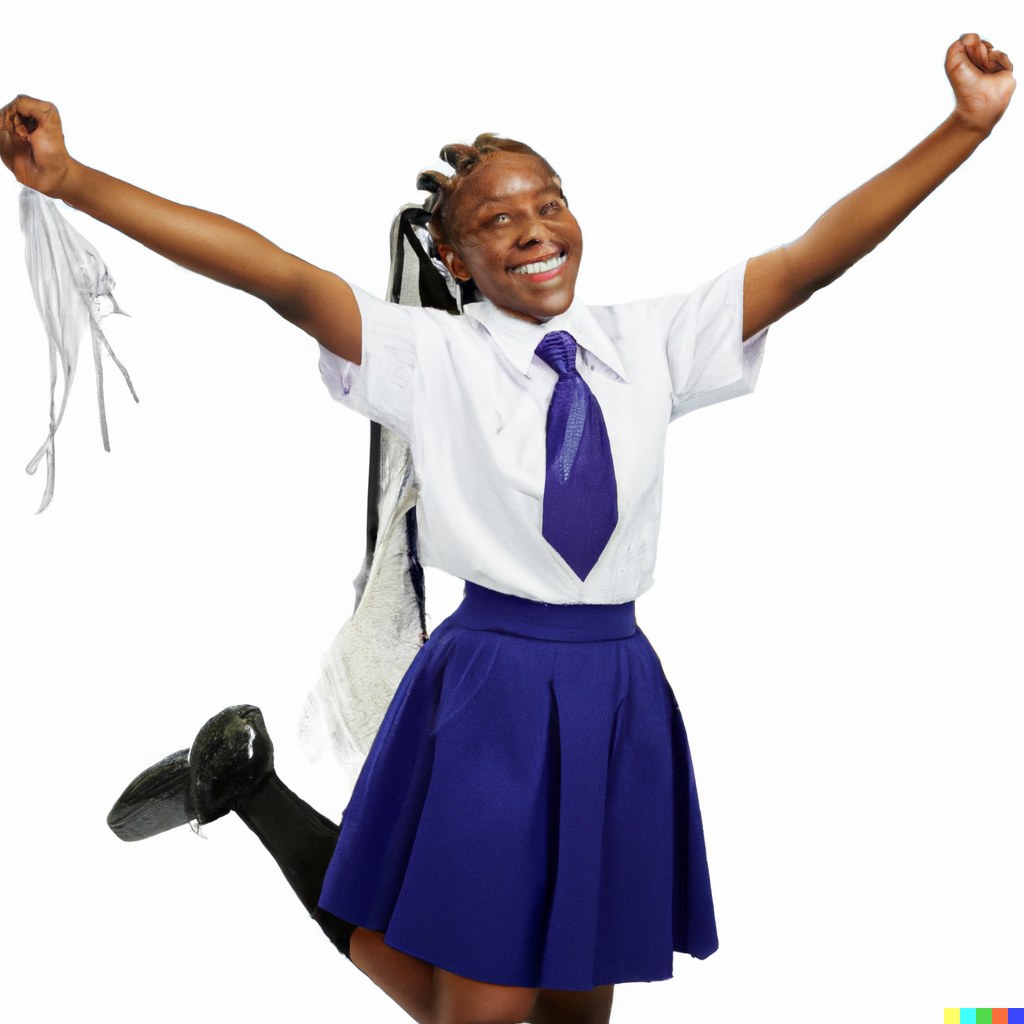 Published
Schools with 9 in 8 aggregates as their best in UCE 2022
In the recently released UCE Exams, a total of 375 candidates from 145 different schools scored an impressive aggregate of 9. While this is a commendable achievement, it is worth noting that the numbers increased when compared to the 2020 results. In the previous year, 215 students from 89 schools had attained the same grade.
If you're interested in more information on the topic, you can reach out to us via email at support@schoolsuganda.com. We also have a dedicated statistics page that provides detailed information on school performance. You can access this page by visiting https://schoolsuganda.com/school-statistics.
In addition, we have compiled a list of the top 50 schools whose best students scored an aggregate of 9 in all 8 subjects. This is a remarkable achievement, and these schools should be commended for their hard work and dedication to academic excellence.
| | | |
| --- | --- | --- |
| No. | School | Location |
| 1 | ALBERT SECONDARY SCHOOL,HOIMA | HOIMA |
| 2 | ALLIANCE SECONDARY SCHOOL,IBANDA | IBANDA |
| 3 | ARCHBISHOP KIWANUKA SS,KITOVU | MASAKA |
| 4 | BAHATI HIGH SCHOOL,LWEZA | WAKISO |
| 5 | BANKHILL COLLEGE | WAKISO |
| 6 | BLESSED SACRAMENT SS,KIMAANYA | MASAKA |
| 7 | BUDINI SECONDARY SCHOOL | KALIRO |
| 8 | BULO PARENTS SECONDARY SCHOOL | BUTAMBALA |
| 9 | BULOOBA ROYAL COLLEGE | WAKISO |
| 10 | BURYANSUNGWE SECONDARY SCHOOL | KITAGWENDA |
| 11 | CALTEC ACADEMY,MAKERERE | KAMPALA |
| 12 | CHRIST THE KING SS,KALISIZO | KYOTERA |
| 13 | CRESTED SECONDARY SCHOOL,KAMPALA | KAMPALA |
| 14 | DR.OBOTE COLLEGE,BOROBORO | LIRA |
| 15 | EAGLES' WINGS HIGH SCHOOL | KALUNGU |
| 16 | ENTEBBE SECONDARY SCHOOL | WAKISO |
| 17 | ENTEBBE COMPREHENSIVE SECONDARY SCHOOL | WAKISO |
| 18 | FAIHA HIGH SCHOOL,KAWEMPE | KAMPALA |
| 19 | FORT PORTAL SECONDARY SCHOOL | KABAROLE |
| 20 | FRANCIS AYUME MEMORIAL SS,KOBOKO | KOBOKO |
| 21 | GAYAZA HIGH SCHOOL | WAKISO |
| 22 | GAYAZA ROAD SECONDARY SCHOOL | KAMPALA |
| 23 | GLOBAL HIGH SCHOOL,MBARARA | MBARARA |
| 24 | GOMBE SECONDARY SCHOOL | BUTAMBALA |
| 25 | HERMITAGE COMMUNITY SECONDARY SCHOOL | LUWEERO |
| 26 | HILTON HIGH SCHOOL,MUKONO | MUKONO |
| 27 | IBANDA SECONDARY SCHOOL | IBANDA |
| 28 | IMMACULATE HEART GIRLS SCHOOL | RUKUNGIRI |
| 29 | JANAN SECONDARY SCHOOL,BOMBO | LUWEERO |
| 30 | KABALE BRAINSTORM HIGH SCHOOL | KABALE |
| 31 | KABALE TRINITY COLLEGE | KABALE |
| 32 | KASHAKA GIRLS SECONDARY SCHOOL | MBARARA |
| 33 | KICHWAMBA HIGH SCHOOL | RUBIRIZI |
| 34 | KIIRA COLLEGE,BUTIKI | JINJA |
| 35 | KIREKA HIGH SCHOOL | WAKISO |
| 36 | KISOZI HIGH SCHOOL | WAKISO |
| 37 | KISUBI MAPEERA SECONDARY SCHOOL | WAKISO |
| 38 | KITABI SEMINARY | BUSHENYI |
| 39 | KITAGATA SECONDARY SCHOOL | SHEEMA |
| 40 | KITENDE SECONDARY SCHOOL | WAKISO |
| 41 | KYEIZOOBA GIRLS' SECONDARY SCHOOL | BUSHENYI |
| 42 | KYOTERA PARENTS SCHOOL | KYOTERA |
| 43 | LUGAZI HOMESTONE SCHOOL | BUIKWE |
| 44 | MAKERERE COLLEGE SCHOOL | KAMPALA |
| 45 | MASINDI ARMY SECONDARY SCHOOL | MASINDI |
| 46 | MASTER CARES CHRISTIAN HIGH SCHOOL | KYOTERA |
| 47 | MBARARA HIGH SCHOOL | MBARARA |
| 48 | MITA COLLEGE,KAWEMPE | WAKISO |
| 49 | MODERN SECONDARY SCHOOL,MBIRIZI | LWENGO |
| 50 | MUHABURA SHINE SECONDARY SCHOOL | KISORO |
| 51 | MUKONO HIGH SCHOOL | MUKONO |
| 52 | MUMSA HIGH SCHOOL,MITYANA | MITYANA |
| 53 | NAMIREMBE HILLSIDE HIGH SCHOOL | WAKISO |
| 54 | OUR LADY OF AFRICA SECONDARY SCHOOL | MUKONO |
| 55 | OUR LADY OF GOOD COUNSEL | WAKISO |
| 56 | PANORAMA SECONDARY SCHOOL,MUKONO | MUKONO |
| 57 | PEAS NOBLE HIGH SCHOOL,RUKIRI | IBANDA |
| 58 | RINES SECONDARY SCHOOL,NAMUSERA | WAKISO |
| 59 | ROYAL COLLEGE NAMUGONGO,MUKONO CAMP | MUKONO |
| 60 | RUBONGI ARMY SECONDARY SCHOOL ANNEX | TORORO |
| 61 | RWASHAMAIRE HIGH SCHOOL | NTUNGAMO |
| 62 | RWEIBAARE SECONDARY SCHOOL | SHEEMA |
| 63 | SAVIOUR HIGH SCHOOL,KIBOGA | KIBOGA |
| 64 | SAYIDINA ABUBAKAR SECONDARY SCHOOL | BUTAMBALA |
| 65 | SEETA HIGH SCHOOL GREEN CAMPUS,MUKONO | MUKONO |
| 66 | SEETA HIGH SCHOOL,MUKONO | MUKONO |
| 67 | SSAKU SECONDARY SCHOOL | LUWEERO |
| 68 | ST MATHIAS MBUYE VOCATIONAL SS | RAKAI |
| 69 | ST. WILLIAM SECONDARY SCHOOL, KIZIBA | SHEEMA |
| 70 | ST.ANDREW KAGGWA GOMBE HIGH SCHOOL | KAMPALA |
| 71 | ST.BENEDICT SECONDARY SCHOOL,AMURIA | AMURIA |
| 72 | ST.CATHERINE SECONDARY SCHOOL,BUJUUKO | MPIGI |
| 73 | ST.ELIZABETH SECONDARY SCHOOL,NKOOWE | WAKISO |
| 74 | ST.FLORENCE SECONDARY SCHOOL,BUGEMBE | JINJA |
| 75 | ST.HENRY'S COLLEGE,KAMPALA | WAKISO |
| 76 | ST.HENRY'S COLLEGE,MBALWA | WAKISO |
| 77 | ST.JOHN'S COMPREHENSIVE SS,LYANTONDE | LYANTONDE |
| 78 | ST.JOSEPH'S HIGH SCHOOL,NAMAGUNGA | MUKONO |
| 79 | ST.JOSEPH'S VOCATIONAL SCHOOL,MBARARA | MBARARA |
| 80 | ST.KIZITO HIGH SCHOOL,NAMUGONGO | WAKISO |
| 81 | ST.LAWRENCE HIGH SCHOOL CROWN CITY | MPIGI |
| 82 | ST.MARY'S COLLEGE,LUGAZI | BUIKWE |
| 83 | ST.MARY'S HIGH SCHOOL,LUKAYA | KALUNGU |
| 84 | ST.MICHAEL HIGH SCHOOL,MUKONO | MUKONO |
| 85 | ST.PADRE PIO SECONDARY SCHOOL,BUSUNJU | MITYANA |
| 86 | ST.PETER'S SECONDARY SCHOOL,NSAMBYA | KAMPALA |
| 87 | STANDARD HIGH SCHOOL,BULUMAGI | BUIKWE |
| 88 | STANDARD SECONDARY SCHOOL,KISORO | KISORO |
| 89 | STELLA MARIS COLLEGE,NSUBE | BUIKWE |
| 90 | THE ACADEMY ST.LAWRENCE,BUDO | WAKISO |
| 91 | TORORO GIRLS' SCHOOL | TORORO |
| 92 | TORORO MIXED SECONDARY SCHOOL | TORORO |
| 93 | TROPICAL HIGH SCHOOL,IDUDI | BUGWERI |
| 94 | UGANDA MARTYRS SECONDARY SCHOOL,KAYUNGA | KAYUNGA |
| 95 | WESTVILLE HIGH SCHOOL | KABAROLE |