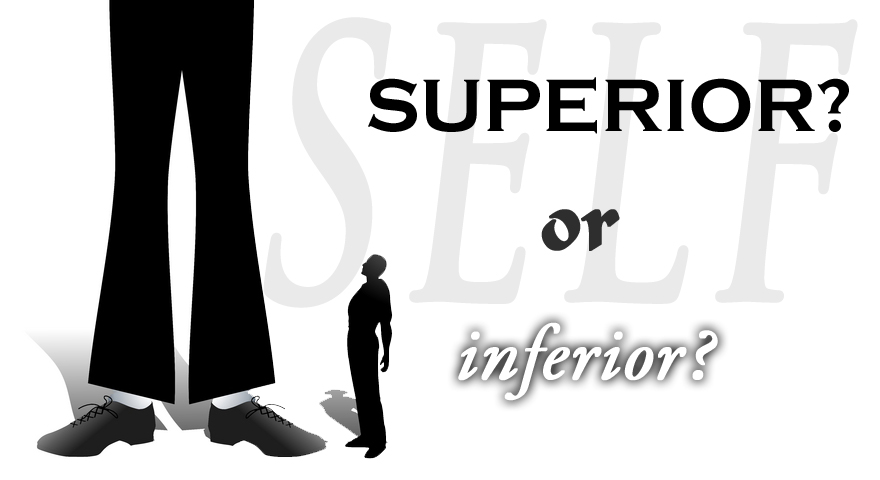 Published
Superiority and inferiority in Kampala schools
Ranking schools can create a false sense of superiority for schools that are normally ranked high, and a false sense of inferiority for schools that are normally ranked low. This can happen when people assume that a high ranking automatically means that a school is a "good" school and a low ranking automatically means that a school is a "bad" school. This can lead to negative perceptions and stereotypes of schools and students, and can also create a divide between high-performing and low-performing schools. Students in the always "high ranked" schools normally feel they are far better than those in the "low ranked schools".
Schools that serve disadvantaged or marginalized communities may struggle to achieve high rankings due to factors such as poverty, language barriers, and lack of resources. These schools may not have the same resources and opportunities as more affluent schools, and as a result, may be unfairly penalized during ranking.
Whereas we use PLE from UNEB as the only one measure of student performance, it should be noted that this is not always an accurate reflection of a student's true abilities
The new Secondary curriculum so far limits and stops ranking students by performance but rather make them better beings capable with a vocational touch good for society. This will be good thanks to Ministry of Education and Sports and NCDC even though the implementation is still not very good.
It is important to note that a sudden increase in ranking may not necessarily reflect a sudden improvement in the quality of education. It can be the result of a change in the ranking system or criteria, a change in the school's population, or even random variation.
Therefore, it is important to be cautious when interpreting changes in the list and to consider other factors such as school culture, teacher quality, and student engagement. It is also important to remember that a high ranking does not guarantee a high-quality education for all students and that a low ranking does not mean that a school is not providing a good education for its students. To your suprise, your "big shots" may not appear in the list because they didnt make it.
The list below shows the best 50 schools in Kampala District as of PLE 2022
Analysis by schoolsuganda
Reach us at support@schoolsuganda.com
or use our app for more , Get APP here
Or use the school statistics page
| | | | | | |
| --- | --- | --- | --- | --- | --- |
| POSN | Schools in order | DIV1 | DIV1 % | DIV2 | DIV2 % |
| 1 | GLORIOUS PRIMARY SCHOOL | 58 | 100 | 0 | 0 |
| 2 | KAMPALA MODEL PRIMARY SCHOOL | 55 | 100 | 0 | 0 |
| 3 | SANCTA MARIA PREPARATORY SCHOOL | 51 | 100 | 0 | 0 |
| 4 | CREAMHILL PRIMARY SCHOOL | 49 | 100 | 0 | 0 |
| 5 | KAWEMPE MODERN PRIMARY SCHOOL | 48 | 100 | 0 | 0 |
| 6 | RICH DAD JUNIOR SCHOOL | 42 | 100 | 0 | 0 |
| 7 | KANSANGA HILL PRIMARY SCHOOL | 66 | 98.51 | 1 | 1.49 |
| 8 | HORMISDALLEN MIXED DAY AND BOARDINGI | 187 | 97.91 | 4 | 2.09 |
| 9 | KAMPALA QUALITY PRIMARY SCHOOL | 177 | 97.25 | 5 | 2.75 |
| 10 | YUDESI PRIMARY SCHOOL | 96 | 96.97 | 3 | 3.03 |
| 11 | KYANJA JUNIOR PRIMARY SCHOOL | 40 | 95.24 | 2 | 4.76 |
| 12 | GOOD HOPE NABULAGALA PRIMARY SCHOOL | 34 | 94.44 | 2 | 5.56 |
| 13 | HORMISDALLEN DAY SCHOOL | 188 | 97.41 | 5 | 2.59 |
| 14 | PIC-HILL PRIMARY SCHOOL | 68 | 91.89 | 6 | 8.11 |
| 15 | BRIGHT JUNIOR SCHOOL | 34 | 91.89 | 3 | 8.11 |
| 16 | KIBEDI PRIMARY SCHOOL | 43 | 91.49 | 4 | 8.51 |
| 17 | CLEVELAND HILL PRIMARY SCHOOL | 93 | 90.29 | 10 | 9.71 |
| 18 | DAV-JAN PRIMARY SCHOOL | 17 | 89.47 | 2 | 10.53 |
| 19 | ST.KIZITO BWAISE PRIMARY SCHOOL | 32 | 88.89 | 4 | 11.11 |
| 20 | WINSTON PRIMARY SCHOOL | 120 | 88.24 | 16 | 11.76 |
| 21 | ST.FRANCIS NTINDA,KIGOOWA | 256 | 87.37 | 35 | 11.95 |
| 22 | GOOD TIMES KAWAALA PRIMARY SCHOOL | 187 | 86.57 | 29 | 13.43 |
| 23 | MOTHER KEVIN MEMORIAL PRIMARY SCHOOL | 65 | 85.53 | 11 | 14.47 |
| 24 | KAWUKU PARENTS SCHOOL | 55 | 91.67 | 5 | 8.33 |
| 25 | SUPERIOR PRIMARY SCHOOL | 81 | 84.38 | 15 | 15.63 |
| 26 | EDINANCE PRIMARY SCHOOL | 37 | 84.09 | 7 | 15.91 |
| 27 | RIDGEWAY GRAMMAR PRIMARY SCHOOL | 46 | 83.64 | 9 | 16.36 |
| 28 | TRINITY LOVE SCHOOL,NYANAMA | 54 | 90 | 6 | 10 |
| 29 | TRINITY PRIMARY SCHOOL(KABOWA) | 50 | 83.33 | 10 | 16.67 |
| 30 | MBUYA PARENTS SCHOOL | 156 | 82.98 | 32 | 17.02 |
| 31 | BP.CIPRIANO KIHANGIRE PRIMARY SCHOOL | 82 | 82.83 | 17 | 17.17 |
| 32 | KABOJJA JUNIOR PRIMARY SCHOOL | 346 | 82.97 | 71 | 17.03 |
| 33 | SIR APOLLO KAGGWA P/S,NAKASERO | 124 | 84.35 | 23 | 15.65 |
| 34 | LITTLE STARS TENDERNESS PRIMARY SCHOOL | 25 | 96.15 | 1 | 3.85 |
| 35 | DAFFODILS PRIMARY SCHOOL | 100 | 84.03 | 19 | 15.97 |
| 36 | ELYON PRIMARY SCHOOL | 67 | 80.72 | 16 | 19.28 |
| 37 | SIR.APOLLO KAGGWA P/S,KITINTALE | 29 | 80.56 | 7 | 19.44 |
| 38 | TRAIN UP A CHILD SCHOOL,NAJJANANKUMBI | 48 | 94.12 | 3 | 5.88 |
| 39 | GENESIS PRIMARY SCHOOL | 15 | 78.95 | 4 | 21.05 |
| 40 | NSANGI PRIMARY SCHOOL,MAKERERE | 33 | 78.57 | 9 | 21.43 |
| 41 | EBENEZER JUNIOR SCHOOL,TTULA | 49 | 77.78 | 14 | 22.22 |
| 42 | BRAIN TREE PRIMARY SCHOOL KYANJA | 27 | 77.14 | 8 | 22.86 |
| 43 | ST.JOSEPH PILOT SCHOOL | 33 | 76.74 | 10 | 23.26 |
| 44 | SIR APOLLO KAGGWA PRIMARY SCHOOL,KISAASI | 115 | 76.67 | 35 | 23.33 |
| 45 | KAMPALA ACADEMY | 65 | 77.38 | 18 | 21.43 |
| 46 | MAKINDYE CITIZEN PRIMARY SCHOOL | 87 | 76.99 | 25 | 22.12 |
| 47 | BUNGA PRIMARY SCHOOL | 62 | 75.61 | 20 | 24.39 |
| 48 | ST.ANGELLA PRIMARY SCHOOL | 46 | 75.41 | 15 | 24.59 |
| 49 | VICTORIOUS PRIMARY SCHOOL | 344 | 78.36 | 93 | 21.18 |
| 50 | ST.ATHANASIUS PRIMARY SCHOOL | 34 | 73.91 | 12 | 26.09 |
| 51 | LUSOOSE PRIMARY SCHOOL | 17 | 73.91 | 6 | 26.09 |