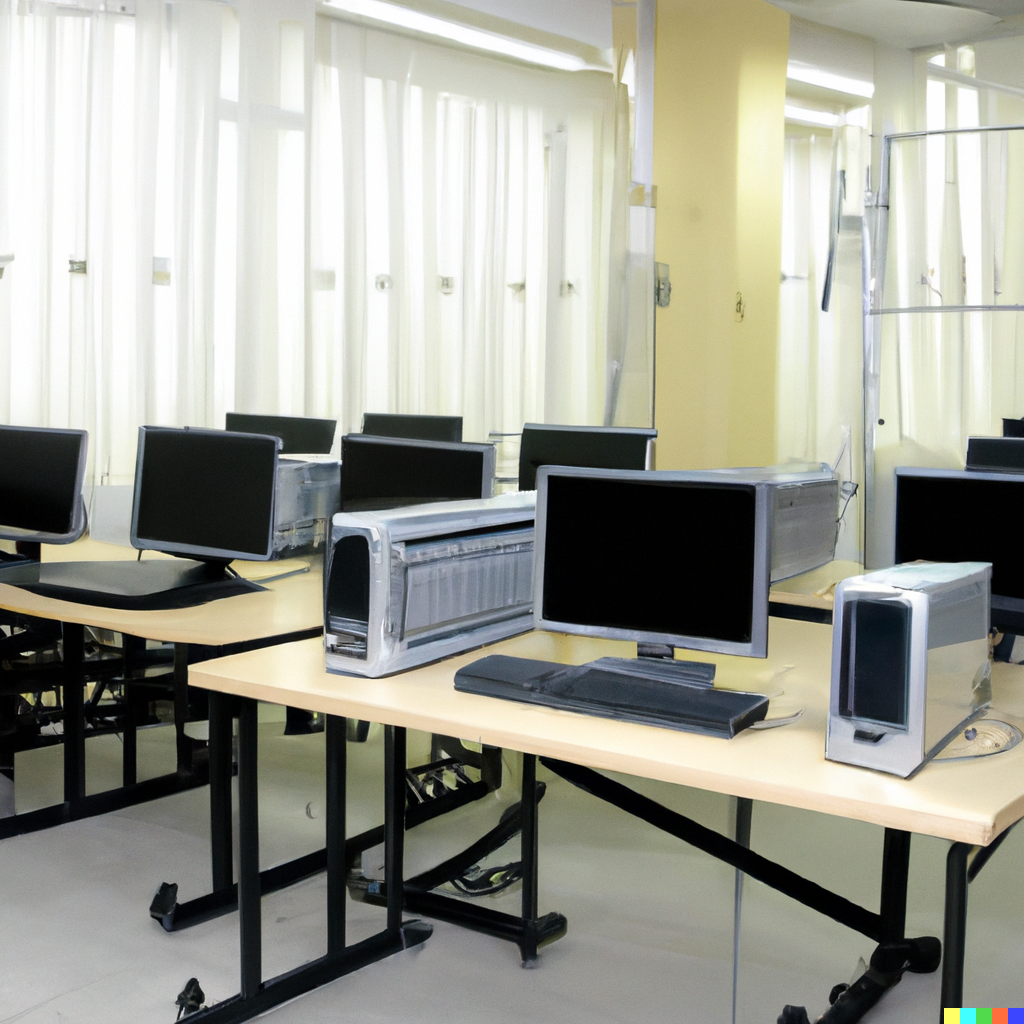 Published
UACE 2022 schools with 100% Failure rate in ICT
Uganda has made significant strides in incorporating Information and Communication Technology (ICT) into its education system. Since 2013, ICT has been taught and examined as a subject at the Advanced level secondary education. However, it is only offered as a subsidiary subject to students taking Mathematics or Entrepreneurship in their combinations, or to those without Mathematics, Agriculture, and Economics in their combinations.
The subject's curriculum is designed to equip students with practical competencies relevant to the world of work. The subject's assessment comprises three papers, with Paper 1 contributing 40% and Paper 2/3 contributing 60% of the final grade. While the subject's overall performance has been impressive, with the best performance coming in 2018, recent years have seen a decline in top grades and more students passing with lower grades.
There are several possible reasons for this decline in performance, including a lack of practical experience, poor understanding of theory, and insufficient preparation. Some schools lack laboratory experience, which makes it difficult for students to gain hands-on experience with the technology. Additionally, there is a discussion among ICT teachers that the examining body may have interchanged the percentages of the papers, making it difficult for students to prepare adequately. UNEB reports also suggest that some students have no idea about some numbers, indicating a gap in their knowledge.
In 2022, out of over 73,000 students who sat for the subject, at least 2% scored D1, while 19% scored F9. To address these challenges, ITAU and Sharebility Uganda, a group that promotes open education resources, has been conducting refresher trainings and seminars to update teachers and students with the latest trends needed by UNEB. However, an analysis on the centres used and most participants of the training have not shown a significant difference in pass rates compared to previous years. This means a new approach to ICT is needed.
According to SchoolsUganda Metrics, there were 40 schools in Uganda that had all their students fail the subject. This is a concerning statistic and highlights the need for more support and resources to improve ICT education in Uganda. With continued efforts to improve the teaching and assessment of ICT, Uganda can equip its students with the skills they need to succeed in the digital age
This list below from SchoolsUganda Metrics shows the 40 Schools who had all their students fail the subjects.
Compiled by support@schoolsuganda.com extracted from https://schoolsuganda.com/school-statistics
| | | |
| --- | --- | --- |
| # | School | Location |
| 1 | AGALYAWAMU HIGH SCHOOL,KASAWO | MUKONO |
| 2 | ST.PATRICK'S HIGH SCHOOL,KATUKURU | MBARARA |
| 3 | VIENNA HIGH SCHOOL,MBARARA | MBARARA |
| 4 | RWAMANYONYI GIRLS'SECONDARY SCHOOL | NTUNGAMO |
| 5 | MUSEDDE MEMORIAL HIGH SCHOOL | SIRONKO |
| 6 | BLESSED PARENTS & VOC. SECONDARY SCHOOL | RUKUNGIRI |
| 7 | LWEMIYAGA SECONDARY SCHOOL | SSEMBABULE |
| 8 | HIGHWAY SECONDARY SCHOOL,SIRONKO | SIRONKO |
| 9 | KAYUNGA LIGHT COLLEGE | KAYUNGA |
| 10 | NYAKABUNGO GIRLS SECONDARY SCHOOL | KANUNGU |
| 11 | MBALE PARENTS SCHOOL | MBALE |
| 12 | MALUKU SECONDARY SCHOOL,MBALE | MBALE |
| 13 | KING JESUS COLLEGE,KASESE | KASESE |
| 14 | IRYARUVUMBA HIGH SCHOOL | KISORO |
| 15 | RUKORE HIGH SCHOOL | KABALE |
| 16 | RUBAYA SECONDARY SCHOOL | KABALE |
| 17 | EAST SECONDARY SCHOOL,BUYALA JINJA | JINJA |
| 18 | CONCERTED COLLEGE SCHOOL,NTINDA | KAMPALA |
| 19 | ARUA HALL | ARUA |
| 20 | ARUA ACADEMY | ARUA |
| 21 | LOGIRI GIRLS SECONDARY SCHOOL | ARUA |
| 22 | NILE HIGH SCHOOL,ARUA | ARUA |
| 23 | MUTERERE SECONDARY SCHOOL | BUGIRI |
| 24 | OMBATINI SECONDARY SCHOOL | ARUA |
| 25 | ISHAKA VICTORY GIRLS SECONDARY SCHOOL | BUSHENYI |
| 26 | NIPATA SECONDARY SCHOOL | YUMBE |
| 27 | BUTALEJJA SECONDARY SCHOOL | BUTALEJA |
| 28 | SANGA SECONDARY SCHOOL,MBARARA | KIRUHURA |
| 29 | NAKYENYI SECONDARY SCHOOL | LWENGO |
| 30 | NDAGWE SECONDARY SCHOOL | LWENGO |
| 31 | KAPKWATA SECONDARY SCHOOL,KWEEN | KWEEN |
| 32 | PABO SECONDARY SCHOOL | AMURU |
| 33 | AGWATA SECONDARY SCHOOL | DOKOLO |
| 34 | NGAI SECONDARY SCHOOL | OYAM |
| 35 | OKOLLO SECONDARY SCHOOL | MADI - OKOLO |
| 36 | MITANDI SECONDARY SCHOOL | BUNYANGABO |
| 37 | MAGALE ROYAL INTEGRATED SS | NAMISINDWA |
| 38 | MPEEFU SEED SECONDARY SCHOOL,KAGADI | KAGADI |
| 39 | UGANDA MARTYRS CENTENARY SS,KAKUMIRO | KAKUMIRO |
| 40 | BUFUNDI COLLEGE,KACEREERE | RUBANDA |