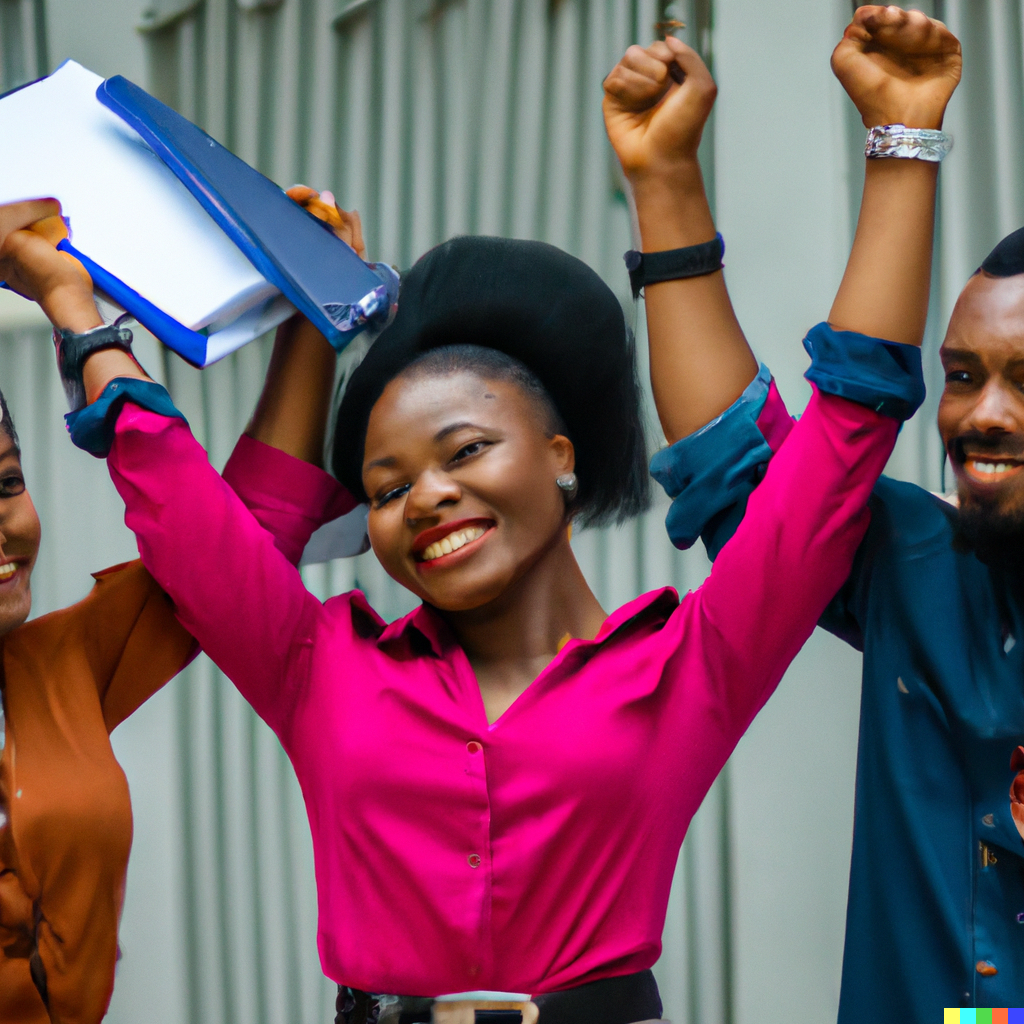 Published
UACE 2022 schools with 20 Points
In the recently released UACE 2022 exams, at least 106 schools had a total of 229 students scoring 20 points, the maximum a student can get in A-level. This is a decrease in the number of students compared to the 2020 exams, where 242 students from 100 schools scored 20 points. However, the number of schools on the list has increased, indicating that more schools are now producing students with top grades.
It is worth noting that many of the schools on the 2020 list reappeared on the list in 2022, indicating that these schools have a track record of producing top-performing students. The 2020 and 2022 lists show that most of the schools are located in Wakiso district, followed by Mukono, Kampala, and other districts.
The pattern observed from the two years' data suggests that there is an increase in the number of schools producing top-performing students in A-levels. However, the total number of students achieving the top grade has decreased, indicating that the performance of individual students may have declined. Nonetheless, this could also mean that more schools are now providing opportunities for their students to excel academically.
Analysis extracted from https://schoolsuganda.com/school-statistics
| | | | |
| --- | --- | --- | --- |
| Posn | School | Location | Number |
| 1 | St.Mary's Secondary School,Kitende | Wakiso | 17 |
| 2 | Ntare School | Mbarara | 13 |
| 3 | King's College,Budo | Wakiso | 11 |
| 4 | Bp.Cipriano Kihangire Secondary School | Kampala | 7 |
| 5 | St.Mary's College,Lugazi | Buikwe | 7 |
| 6 | St.Mary's College,Kisubi | Wakiso | 6 |
| 7 | Gayaza High School | Wakiso | 5 |
| 8 | Lubiri Secondary School | Kampala | 5 |
| 9 | Mandela Secondary School,Hoima | Hoima | 5 |
| 10 | Seeta High School,Mukono | Mukono | 5 |
| 11 | Gombe Secondary School | Butambala | 4 |
| 12 | Kibuli Secondary School | Kampala | 4 |
| 13 | Seeta High School | Mukono | 4 |
| 14 | Uganda Martyrs Ss,Namugongo | Wakiso | 4 |
| 15 | Bright College,Nawanende | Kamuli | 3 |
| 16 | Bulooba Royal College | Wakiso | 3 |
| 17 | Citizens Secondary School,Ibanda | Ibanda | 3 |
| 18 | Kinaawa High School,Mugongo | Wakiso | 3 |
| 19 | Light Academy Secondary School | Wakiso | 3 |
| 20 | Maryhill High School | Mbarara | 3 |
| 21 | Mengo Secondary School | Kampala | 3 |
| 22 | Seeta High School "A" Level Campus | Mukono | 3 |
| 23 | Seeta High School Green Campus,Mukono | Mukono | 3 |
| 24 | Seroma Christian High School | Mukono | 3 |
| 25 | Central College,Mityana | Mityana | 2 |
| 26 | Fort Portal Secondary School | Kabarole | 2 |
| 27 | Ibanda Secondary School | Ibanda | 2 |
| 28 | Kinaawa High School,Kawempe | Wakiso | 2 |
| 29 | Kisozi High School | Wakiso | 2 |
| 30 | Kitende Secondary School | Wakiso | 2 |
| 31 | Makindye Secondary School | Kampala | 2 |
| 32 | Masaka Secondary School | Masaka | 2 |
| 33 | Mbarara High School | Mbarara | 2 |
| 34 | Mengo Secondary School Annex | Kampala | 2 |
| 35 | Mt.St.Mary's,Namagunga | Mukono | 2 |
| 36 | Namungoona High School | Kampala | 2 |
| 37 | Ntungamo Girls' High School | Ntungamo | 2 |
| 38 | Our Lady Of Africa Secondary School | Mukono | 2 |
| 39 | Sseke Secondary School | Lwengo | 2 |
| 40 | St.Henry's College,Kitovu | Masaka | 2 |
| 41 | St.Joseph's Secondary School,Naggalama | Mukono | 2 |
| 42 | St.Lawrence Secondary School,Ssonde | Mukono | 2 |
| 43 | St.Mary's Vocational School,Kyamuhunga | Bushenyi | 2 |
| 44 | Trinity College,Nabbingo | Wakiso | 2 |
| 45 | Amus College School | Bukedea | 1 |
| 46 | Blessed Sacrament Ss,Kimaanya | Masaka | 1 |
| 47 | Buddo Secondary School | Wakiso | 1 |
| 48 | Bugisu High School | Mbale | 1 |
| 49 | Buloba High School | Wakiso | 1 |
| 50 | Busiika Muslim Secondary School | Luweero | 1 |
| 51 | Cornerstone Leadership Academy | Nakasongola | 1 |
| 52 | Duhaga Secondary School | Hoima | 1 |
| 53 | Exodus College School,Mmende | Wakiso | 1 |
| 54 | God's Way High School,Maganjo | Wakiso | 1 |
| 55 | Greenhill Academy,Kampala | Kampala | 1 |
| 56 | Greenlight Islamic Ss,Nansana | Wakiso | 1 |
| 57 | Highlight Secondary School,Kadama | Kibuku | 1 |
| 58 | Hilton High School,Mukono | Mukono | 1 |
| 59 | Iganga High School | Iganga | 1 |
| 60 | Iganga Secondary School | Iganga | 1 |
| 61 | Immaculate Heart Girls School | Rukungiri | 1 |
| 62 | Isingiro Secondary School | Isingiro | 1 |
| 63 | Jakayz Secondary School,Kabowa | Kampala | 1 |
| 64 | Jinja Progressive Secondary School | Jinja | 1 |
| 65 | Jinja Progressive Secondary School Annex | Jinja | 1 |
| 66 | Kajjansi Progressive Secondary School | Wakiso | 1 |
| 67 | Kiira College,Butiki | Jinja | 1 |
| 68 | Kisoro Vision Secondary School | Kisoro | 1 |
| 69 | Kisubi Mapeera Secondary School | Wakiso | 1 |
| 70 | Kitagata High School | Sheema | 1 |
| 71 | Kiyanga Voc. Secondary School,Bushenyi | Mitooma | 1 |
| 72 | Kololo Secondary School | Kampala | 1 |
| 73 | Kyaddondo Secondary School | Wakiso | 1 |
| 74 | Kyasanku Hill College | Mpigi | 1 |
| 75 | Light Secondary School,Nyabubare | Bushenyi | 1 |
| 76 | London College Of St.Lawrence | Wakiso | 1 |
| 77 | Makerere College School,Mulawa | Wakiso | 1 |
| 78 | Masaka Secondary School Annex | Masaka | 1 |
| 79 | Mbale Secondary School | Mbale | 1 |
| 80 | Mother Kevin College,Mabira | Buikwe | 1 |
| 81 | Mpoma School Satellite Campus | Mukono | 1 |
| 82 | Naalya Secondary School,Namugongo | Wakiso | 1 |
| 83 | Naggalama Islamic Institute | Mukono | 1 |
| 84 | Naggalama Secondary School | Mukono | 1 |
| 85 | Namilyango College | Mukono | 1 |
| 86 | Namiryango Secondary School | Mukono | 1 |
| 87 | Ndejje Secondary School | Luweero | 1 |
| 88 | Onwards & Upwards Ss,Buloba | Wakiso | 1 |
| 89 | Oxford Secondary School,Ibanda | Ibanda | 1 |
| 90 | Pride Academy,Kampala | Kampala | 1 |
| 91 | Sacred Heart Secondary School,Mushanga | Sheema | 1 |
| 92 | St Michael Secondary School, Amen | Soroti | 1 |
| 93 | St.Andrea Kahwa's College,Hoima | Hoima | 1 |
| 94 | St.Elizabeth Secondary School,Nkoowe | Wakiso | 1 |
| 95 | St.George High School,Wakiso | Wakiso | 1 |
| 96 | St.John Paul Ii College,Gulu | Gulu | 1 |
| 97 | St.Jude's Secondary School,Katende | Mpigi | 1 |
| 98 | St.Julian High School Annex,Gayaza | Wakiso | 1 |
| 99 | St.Julian High School,Gayaza | Wakiso | 1 |
| 100 | St.Maria Goretti Ss,Katende | Mpigi | 1 |
| 101 | St.Mark's College,Namagoma | Wakiso | 1 |
| 102 | St.Mary's Secondary School,Ssanje | Kyotera | 1 |
| 103 | St.Noa Mawagali Secondary School,Jinja | Buikwe | 1 |
| 104 | Standard College,Ntungamo | Ntungamo | 1 |
| 105 | Wakatayi Secondary School | Luweero | 1 |
| 106 | Wampewo Ntakke Secondary School | Wakiso | 1 |