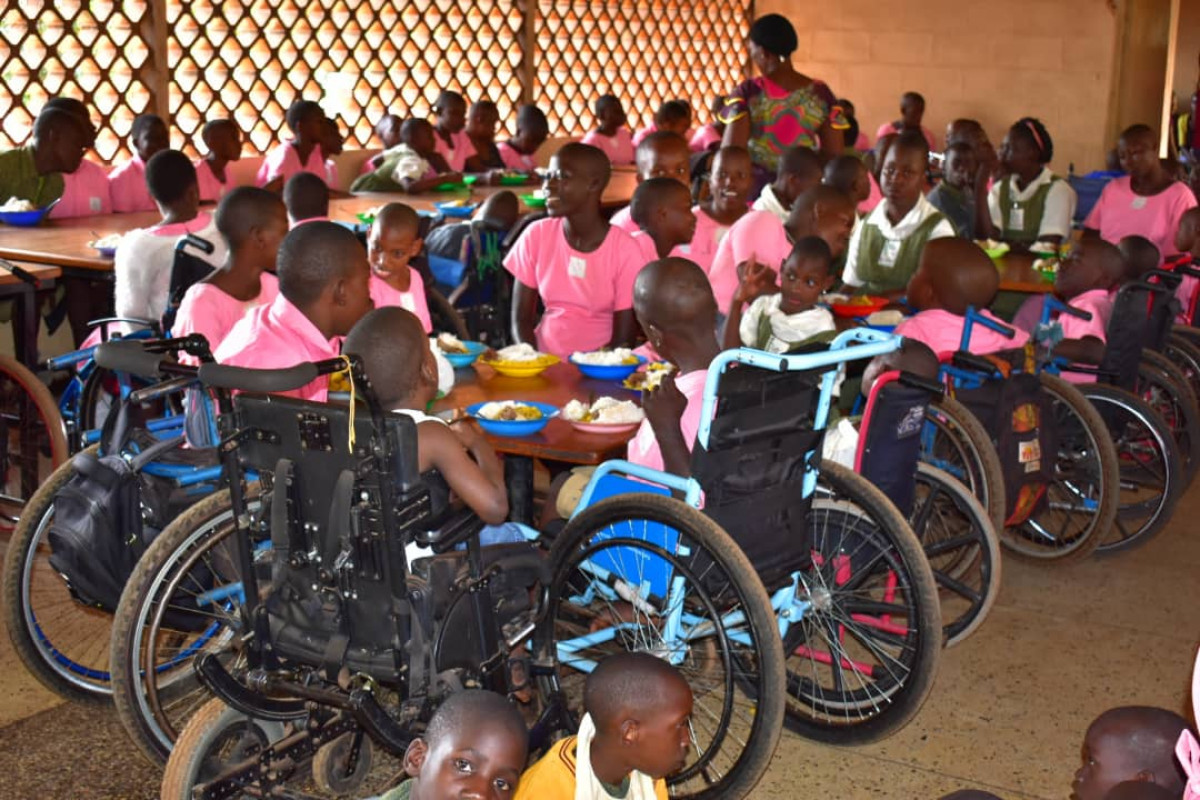 About our school
A school that takes the sting out of what society calls Disabled.
Kampala School for Physically Handicapped started in 1969, as a project by the Uganda Spastics Society (an indigenous non-profit making organization). The founder members of the Society had children with Cerebral Palsy, and thus aimed at improving the quality of life and rehabilitation of children with the affliction.
Sitting on about 5.5 aches, Kampala School for the Physically Handicapped is the only one of its kind in Uganda, combining Education, Rehabilitation and Vocational skill training to children with various disabilities aging from 6 – 21 years. With a population of 186 pupils and 42 teaching staff it is supported by a wide range of volunteers.
Endowed with a gleeful atmosphere, these amazing children tell the story.
Vision
A society with all round educated, physically handicapped people, able to contribute to national development
The school starts with a reception class. This class is pupil centered, and is structured to continuously assess the individual child to prepare the pupils for primary one.
From Primary One to Seven, KSPH follows the Ugandan National Curriculum for primary schools. Children do the required subjects that is English, Math, Science, and Literacy. When the child reaches primary seven they are required to sit for the National leaving exams (PLE) in order to advance to the next level of education.
In all classes, children are grouped according to their learning challenges with one lesson plan, having more than three approaches, to effectively help the individual children.
As part of its functional teaching, and seeking to orient every child toward their maximum independence and development the classes are divided into groups.
Fees Structure
Admission Fees - 0 Ushs
School fees range - 0Ushs to 0 Ushs
Location
District: Kampala
County: Rubaga Division North
Subcounty: Rubaga Division
Parish: Namirembe
Address: Plot 634, Balintuma Rd.