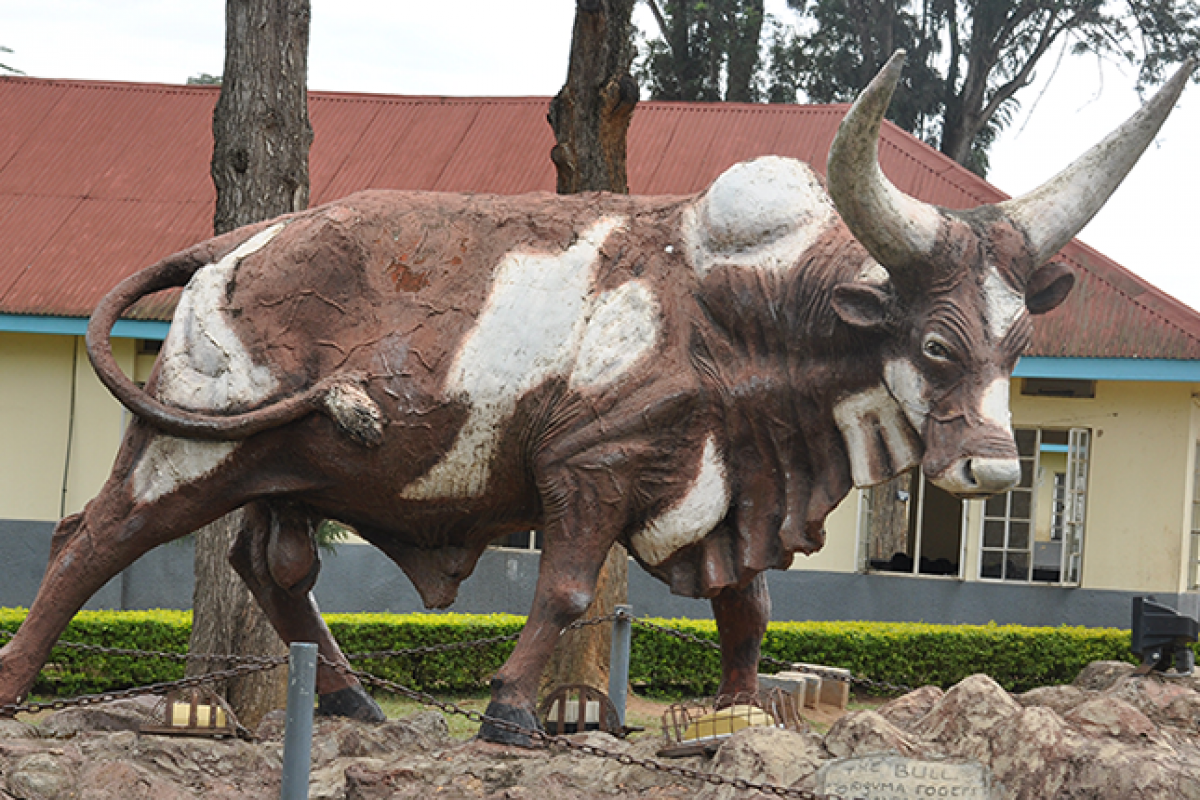 About our school
"The beautiful thing about learning is that no one can take it away from you" – B. B. King
The 101+ year Mbarara school Sits on top of Ruharo hill in Mbarara Municipality popularly known as the seat for Ankole Diocese in addition to the remains of Ankole Kingdom.
The school is accessible through Mbarara Kasese Highway at Ruharo stage and belted by Ankole diocese seat buildings housing various projects with the St. James Cathedral, which also serves as the students' chapel, standing out.
A white colour painted gate with the school name Mbarara High School and the school motto; Mugume Namaani (Be strong and courageous derived from Joshua 1:6) implanted in blue colors is an imposing sight for anyone in the precincts of the Cathedral.
Inside the school, close to the gate stands a mold of a brown bull with white spots facing the entrance. This symbolizes the cattle wealth of Ankole. Both the current students and alumni refer to themselves as 'The Bulls'.
School performance
No analysis available for this school!
Fees Structure
Admission Fees - 0 Ushs
School fees range - 0Ushs to 0 Ushs
Location
District: Mbarara
County: Mbarara North Division
Subcounty: Mbarara North Division
Parish: Ruharo Ward
Address: Ruharo stage