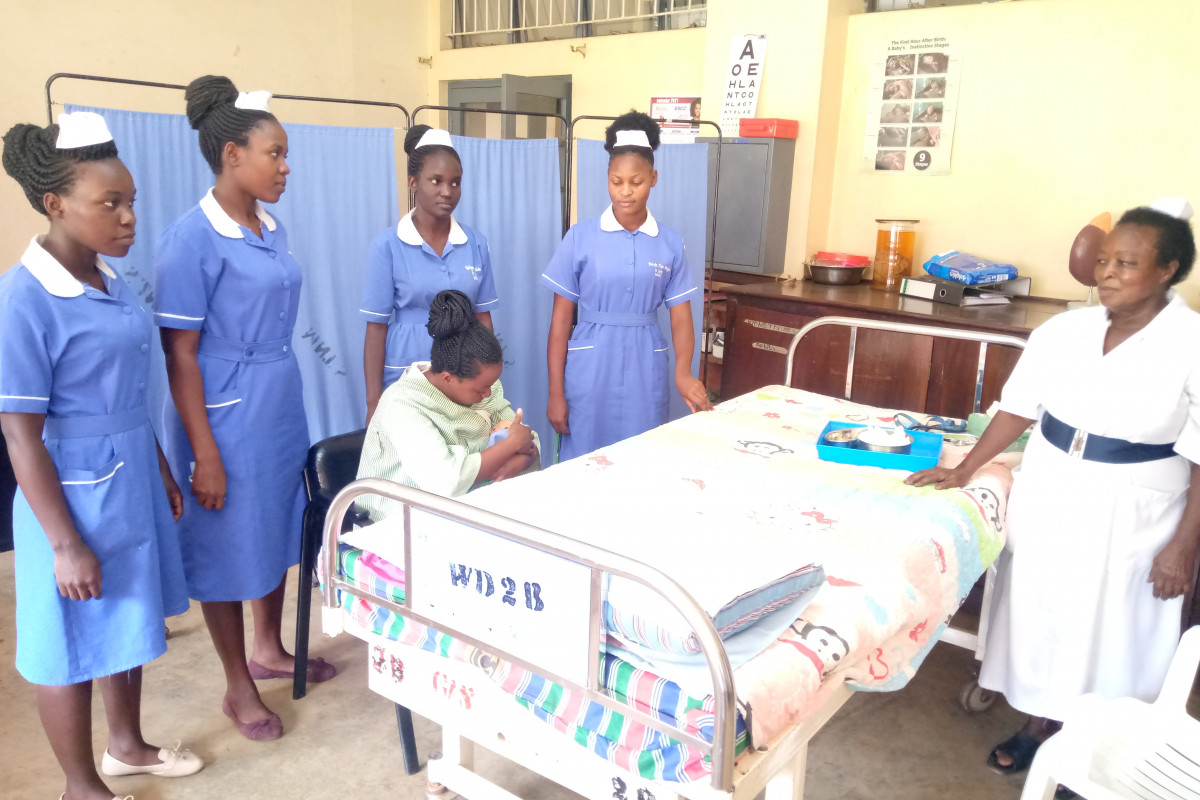 About our school
We are the Oldest Public Nursing and Midwifery Training Institution in Uganda,Mulago School of Nursing and Midwifery (MSNM) is a public training institution owned by the Ugandan Government under the Ministry of Education and Sports. Founded in 1955, under the British Colonial Government Policy of training health workers, Mulago School of Nursing and Midwifery is the oldest Nursing Training Institution in Uganda. It is located on Mulago Hill, just 3 Kms from Kampala City Centre.The School is in a close proximity with Mulago National Referral and Teaching Hospital where most of the students get clinical placement for acquisition of affective and psychomotor skills. The school is regulated by National Council for Higher Education (NCHE) in conjunction with Ministry of Education and Sports (MoES). These bodies regulate the new courses, school fees structure and management of the school.
OUR MISSION & VISION
We address and promote preventive, rehabilitative as well as curative care in Ugandan communities,Mission: To produce highly competent and motivated nurses and midwives with positive attitude to deliver quality health care services for sustainable socio-economic development. Vision: To be a Hub of Excellence in education and training of competent Nurses and Midwives.
​​​​​​​
OBJECTIVES
The Main objectives of Mulago School of Nursing and Midwifery are to:
1-Improve the Infrastructure of the School
2-Strengthen the Financial Capacity and sustainability of the school
3-Strengthen acquisition, use and maintenance of learning and teaching materials
4-Promote innovative Curriculum Development Practices
5-Strengthen the Management and Governance Mechanisms of the School
6-Attract,Develop and retain high quality staff
Programs
DIPLOMA DIRECT PROGRAM(NURSING & MIDWIFERY)
Minimum entry requirements,For a learner to be admitted to the Diploma in Nursing and Midwifery Direct training Program, S/he must have the following qualifications; i. Uganda Certificate of Education with passes in English, Mathematics, Biology, Chemistry in same sitting. ii. Uganda Advanced Certificate of Education with Principle Pass in Biology and two subsidiaries in Chemistry/ physics or Pass in any other science subjects in the same sitting iii. Possess equivalent qualification as may be verified by the mandated body iv. Must go through an application process either through the Government system or directly at the institution
DIPLOMA EXTENSION PROGRAM
Minimum entry requirements To be admitted to the Diploma in either Nursing or Midwifery Extension training Program, the applicant must; i. Possess a Certificate in Nursing or equivalent qualification as verified by the mandated body ii. Have practiced in the nursing profession for a minimum of two years iii. Have been enrolled or verified by the Uganda Nurses and Midwives Council iv. Go through an application process either through the government system or directly at the institution
ADVANCED DIPLOMA PALLIATIVE CARE NURSING
Minimum entry requirements To be admitted to the Advanced Diploma in Palliative Care Nursing Program, the applicant must; i. Possess a Diploma in Nursing or Midwifery or its equivalent qualification as verified by the mandated body ii. Have practiced in the nursing profession for a minimum of two years iii. Have been enrolled or verified by the Uganda Nurses and Midwives Council iv. Go through an application process either through the government system or directly at the institution
Fees Structure
Admission Fees - 50,000 Ushs
School fees range - 0Ushs to 0 Ushs
Location
District: Kampala
County: kawempe Division South
Subcounty: Kawempe Division
Parish: Mulago III
Address: Mulago