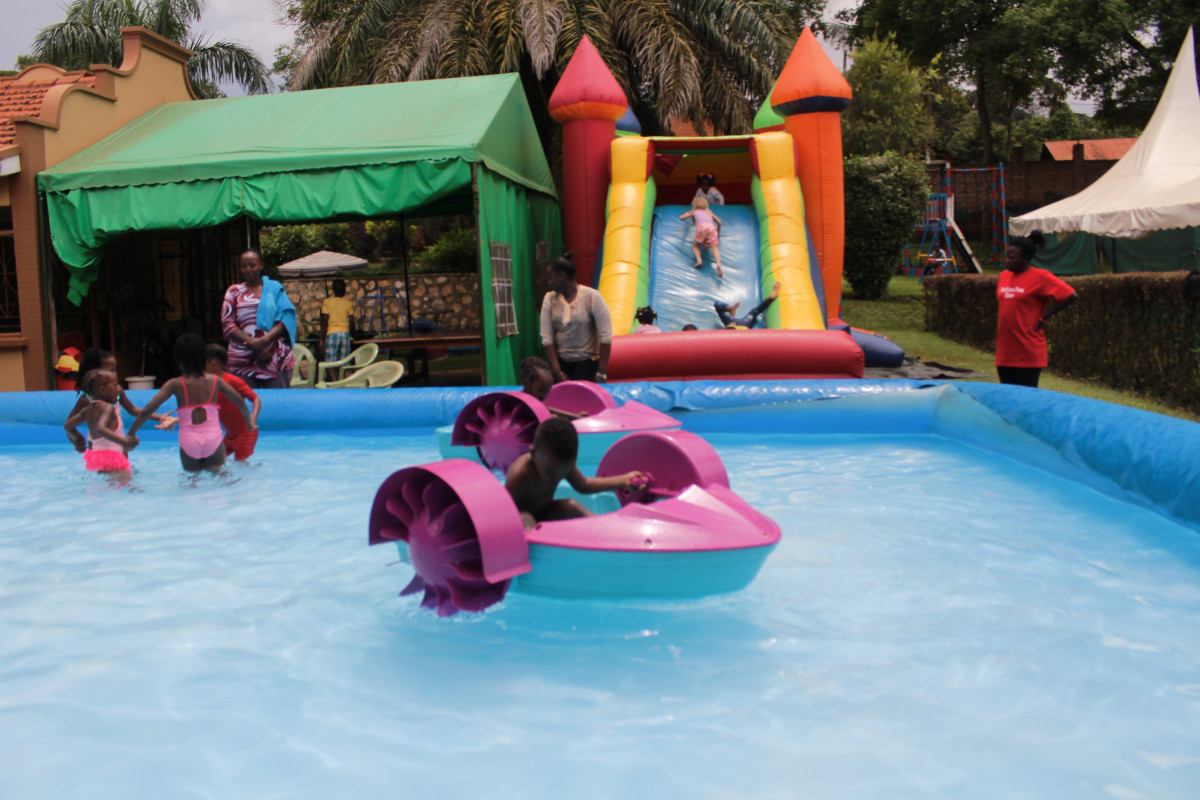 About our school
Mission: To provide high quality developmentally and age appropriate daycare, in a safe, nurturing and
recreational environment, to stimulate social, cognitive, physical and emotional growth.
Why bring your child to PriFare Fun Zone:
1. We have a large space both outdoor and indoor for children to play in
2. A library to start children on a culture of reading
3. Singing and drama to boost self- esteem
4. Musical instruments- speeds up brain development among other benefits
5. Sensory bin- help with sensory development
6. Delicious healthy food which meets nutritional needs of the child.
7. We have caring, devoted staff who supervise children at all time
8. Emergency Daycare is available
Note: We accommodate children with developmental needs
Play groups: Tuesdays at 9.00 am -Music, dance and free play
Thursdays at 9.00am -Toddlers' soccer
The manager Ruth Okello holds two Masters Degrees, one in clinical social work and another in
Extension education from Michigan State University. She has operated playground for two years and
previously operated Home Daycare in United States. She is a mother of three grown up children. Other
staffs working with children have experience of not less than two years working and training in the
facility.
For Emergency: We have Dr. Grace of Nansibankya Clinic. He and his team also trains our staff on First
Aid.
Fees Structure
Admission Fees - 0 Ushs
School fees range - 0Ushs to 0 Ushs
Location
District: Kampala
County: Makindye Division East
Subcounty: Makindye Division
Parish: Bukasa
Address: Plot 1700 Bukasa- Muyenga