2,500,000 - 5,000,000

(ushs)

School fees range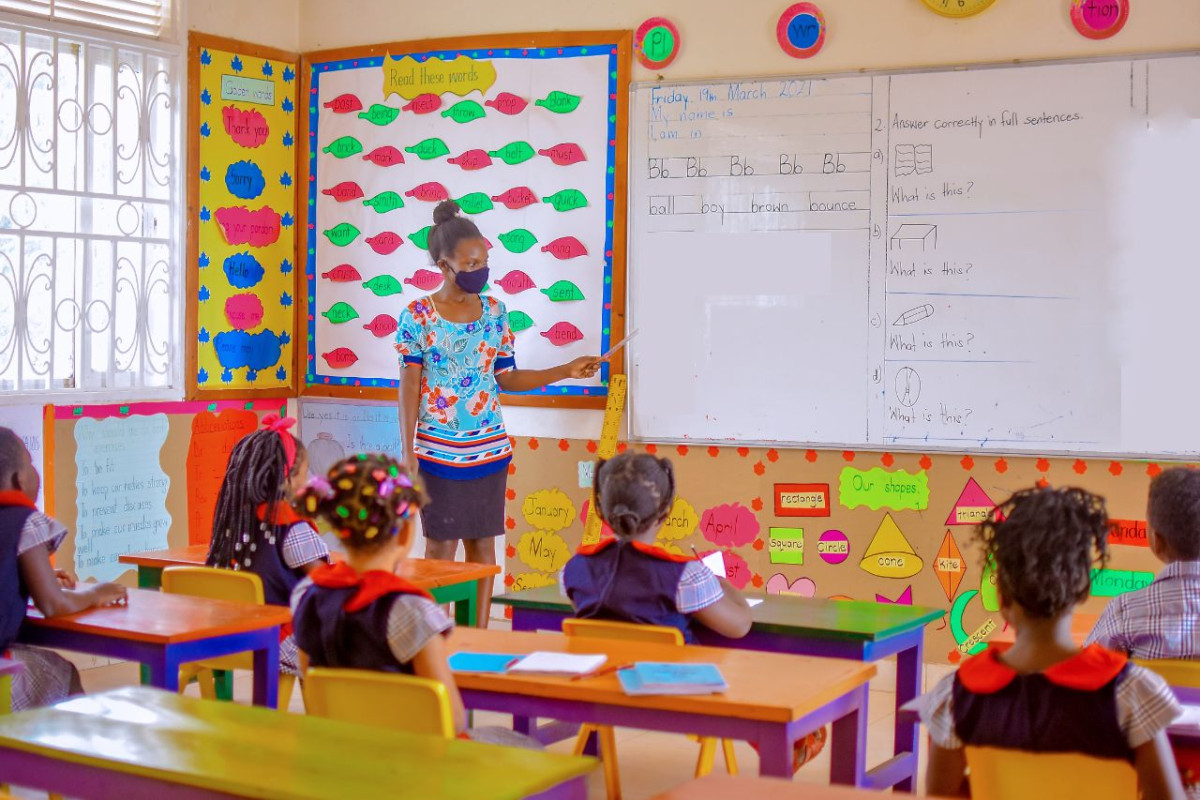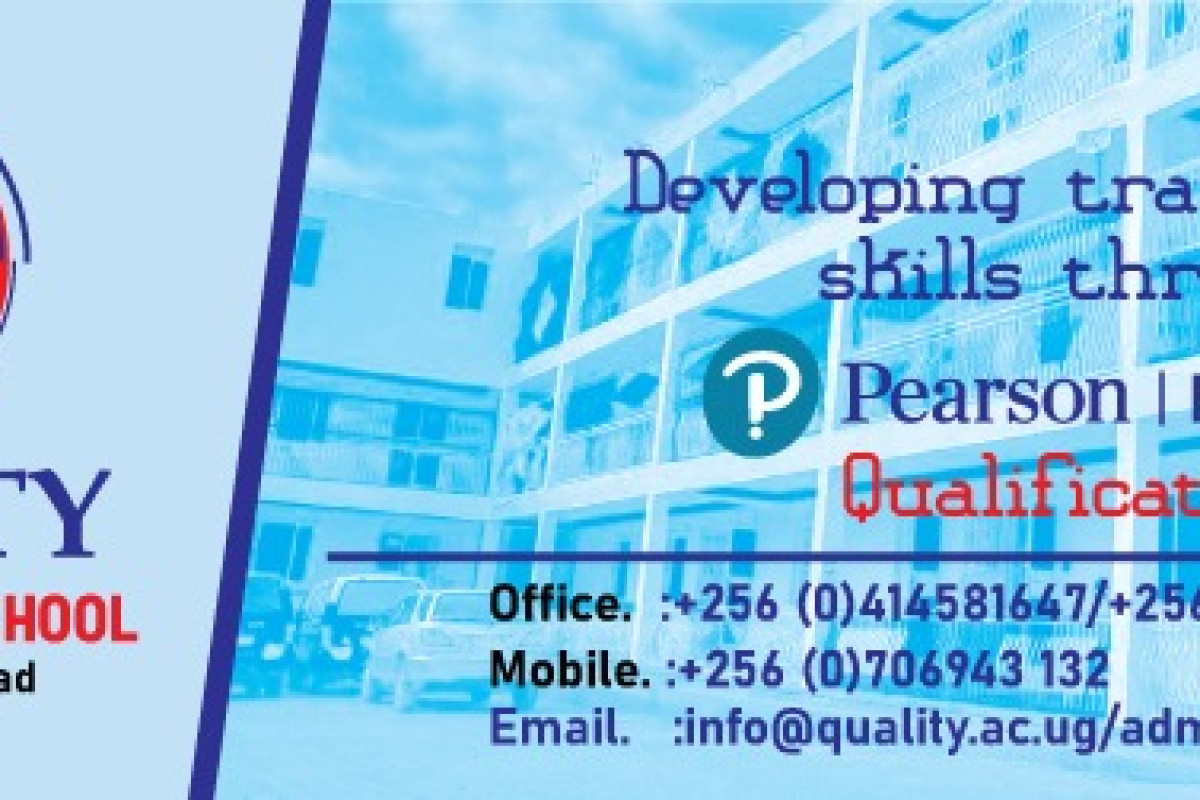 About our school
OUR VISION : A one stop center for an affordable world standard wholesome & inclusive education. Empowering pupils to become confident compassionate and internationally minded learners.
MISSION STATEMENT : To provide a safe, nurturing, loving, high-quality, educational environment that maximizes intellectual, physical, and emotional growth and development for all learners.
About us
A one stream school, established in 2014, QINES has grown steadily over time, currently accommodates about 250 students. We are an inclusive education facility that offers British national curriculum alongside a special needs education for children aged 3 to 17 years educating today's children for a tomorrows world.
We nurtures curiosity, creativity and global awareness through an inspiring, broad and engaging curriculum. Children learn to become resilient and respectful in an environment where each child is challenged and encouraged to thrive and achieve as an individual.
QINES is an internationally-recognized symbol of excellence in education our memberships, affiliations and accreditation provide surety to our community members that we are achieving the very best possible standards of care and education for our learners.
QINES is like no other school in Uganda. We have an outstanding reputation for our sense of family and community and provide unique learning opportunities for all of our pupils far beyond the ordinary. We are an exciting, vibrant and inclusive primary school which has something to offer to every child and every family in our dynamic and diverse community.
As a school we are fully licensed, registered and accredited by the Ministry of Education & Sports Uganda. Our school is located in kyanja a beautiful, quiet suburb of Kampala, just outside of the city. Opened in 2014 we have an excellent reputation as one of the most popular international schools in Uganda and are proud of the fact that all of the children at QINES are here because the school has been recommended to their families by existing or ex parents.
SCHOOL CALENDAR & TIMES
EYFS & iPrimary: Arrival 7:00-8:30 a.m. Pick up 3:00-5:15pm. Club pick up 3:00- 4:00pm.
iLS, iGCSE, AS&iAL : Arrival 7:00-8:00a.m. Pick up 4:15-6:25 Club pick up 4:30.
The school year starts in late August and continues through June/July. The school year is divided into 3 terms".
NEWS & EVENTS
Qines highlights, news and events are now on instagram. 'Like' us to get regular updates.
GOVERNANCE
QINES is an independent, for profit social enterprise committed to integrity, transparency and accountability in its governance and operations. The members of the school's Board of Directors and the School Management Committee are Christians with a shared vision for extending development, literacy & common good in Uganda by providing an excellent education.
The Board of Directors are the legal custodians of the company and bear ultimate responsibility for the school. They safeguard the long-term academic quality and foundational values of the school by appointing the School Management Committee and by approving changes to the school's mission and vision, annual budget and annual audit.
The School Management Committee is appointed by the Board of Directors to implement the mission, vision and values of the school by developing school policies and a comprehensive strategic development plan, by supporting the school administration, overseeing school assets and by attending to its own professional growth.
TEACHERS
All lead teachers employed by QINES are certified to teach and have an international teaching background. Our teachers come from many different countries. Currently at QINES we have Ugandan, Kenyan, Tanzanian, British, Nigerian, Canadian, Ghanaian, South African, Egyptian and American teachers.
VIRTUAL SCHOOL /CLASSROOM
Our digital learning environment allows teachers and students to connect in online in real time. The virtual classrooms utilize video conferencing, online whiteboards and screen sharing to allow educators to hold live lessons, discussions with students in an interactive setting. We try our best to replicate the experience of physical classrooms, with the added benefits of file sharing, instant feedback and interaction and are ideal in distance learning situations.
This part of the school is highly customizable and is accessible to users on a variety of devices, smartphones, tablets and laptops.
We have approximately 250 children aged from 3 to16 in our school, from over 15 different countries. We encourage them to be ambitious in their learning and believe there is no limit to what they can achieve. Our pupils are confident and successful because our approach encourages children to think for themselves, to question, to make mistakes and to be resilient – skills that will last them for a lifetime.
We currently follow the British Early Years Foundation Stage, Key Stage 1 and 2 British National Curriculum and the iPrimary Curriculum (Pearson Edexcel), Key Stage 3 and 4 lower iSecondary and iProfessional development levels. We are affiliated to Cairo university. Our high expectations are not limited to academic success. We want our students to develop a love for learning and the confidence, courage, compassion and conviction to look at the world around them and act to make it a better place. In KS 3&4 Years 7-11 we use the British National curriculum to prepare our students for the IGCSEs. To see more visit our curriculum page.
We recruit outstanding teaching staff, specialists in their field, who support each student to achieve to the best of their ability. Success takes many different forms and we celebrate them all; sportsmanship in competition, the courage to speak publicly on stage for the first time and making friends with children from many different countries and backgrounds. We also believe trying and failing are vital ingredients for success in every area of life.
We hope that both existing and prospective QINES families and teachers enjoy looking at our website and would encourage families already in or considering a move to Kampala to get in touch with us so that we can meet with you and show you around our great little school. We look forward to meeting you.
School performance
No analysis available for this school!
Fees Structure
Registration Fees - 100,000 Ushs
Admission Fees - 100,000 Ushs
School fees range - 2,500,000Ushs to 5,000,000 Ushs
Location
District: Kampala
County: Kawempe Division North
Subcounty: Kawempe Division
Parish: Komamboga
Address: MANCHESTER ROAD, KOMAMBOGA KYANJA. P.O.BOX 71200 CLOCK TOWER KAMPLA