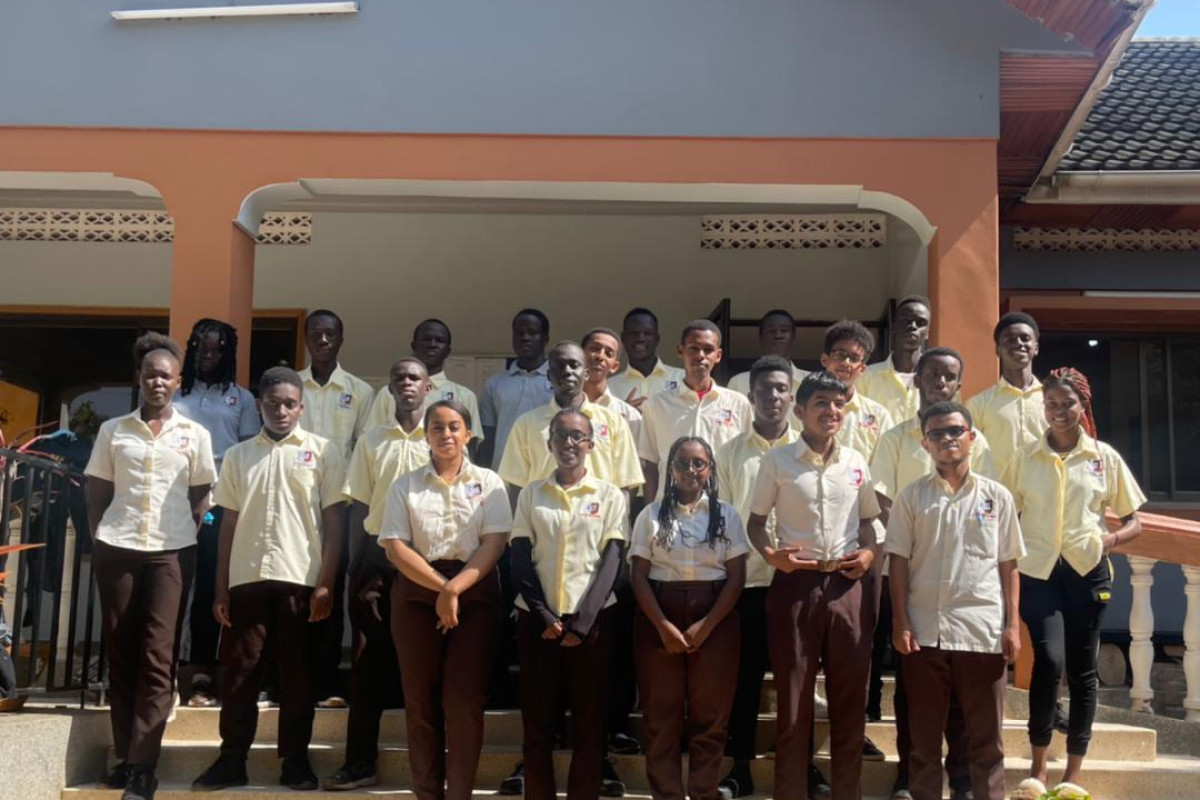 About our school
Scoris International School Uganda (SISU) is a privately owned institution established to cater for the Early years, Primary and Secondary Levels. It handles students from 12 years to 19 years of age. SISU seeks to recruit students from different parts of the world and is therefore keen to promote intercultural and ethnic diversity.
Scoris international School Uganda provides the Cambridge Assessment International Education (CAIE) and follows its curriculum. Our students are prepared for International General Certificate of Secondary Education (IGCSE) and AS/A Levels exams managed by CAIE.
Our teachers mold, coach and mentor students in all aspects of life. They work with children on all school activities while ensuring that children develop independent work ethics, leadership and inter personal skills.
The school faculty carefully plan school activities and take full responsibility for those activities in and out of class, aiming to achieve high standards in all facets. Teachers undergo professional development training to provide exposure and understanding of the expected curriculum standard and contemporary practices. They are imaginative, very creative and motivated professionals who cherish adding value to children's quest for knowledge.
Our staff are carefully selected and recruited from different parts of the world in order to able share experiences from broad spectrum
What kind of student will SISU produce?
A student at SISU will develop into a caring, innovative, and reflective thinker who will take into consideration environmental protection. The child will be nurtured to be open minded, knowledgeable, inquisitive and morally upright in order to prepare for the challenging future.
Objectives of the school
To provide accessible and affordable education to all, irrespective of ethnicity, culture, creed or political affiliation.
To provide a welcoming and supportive learning environment which facilitates every child's learning.
To provide leadership in sharing responsibility for education between the school faculty, the student, the parents and the wider community.
To provide interactive educational experiences which develop the skills for independent research and a problem solving approach for students in and out of the classroom.
To develop an understanding and appreciation of the beliefs and values of different cultures, so that the students may develop a sense of good global citizenship.
To provide choices and guidance within the educational programs throughout the entire learning process.
To prepare students for the challenges of a global society.
Business hours
- 8:00 AM - 3:20 PM
- Wednesday and Friday Sports day (Classes end at 1:00 PM)
- Weekends - Saturday 9:00 AM - 1:00 PM
Fees Structure
Admission Fees - 0 Ushs
School fees range - 0Ushs to 0 Ushs
Location
District: Kampala
County: Makindye Division East
Subcounty: Makindye Division
Parish: Bukasa
Address: Muyenga, Mitala Road