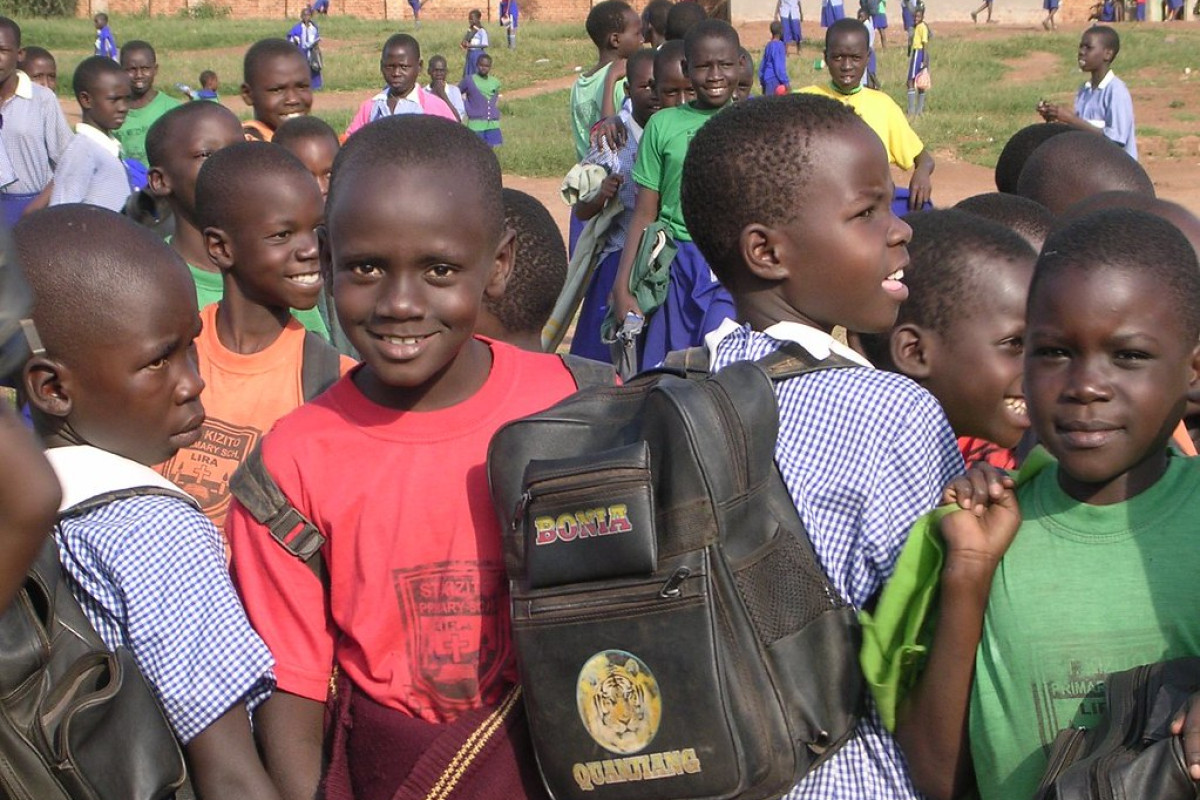 About our school
The school started way back in 1970 as the first nursery school in the Lango sub-region by the then Comboni missionary sisters. The Comboni sisters ran the school as a nursery operating from baby class (K1) to top-class (K3) even up to 1979 that they handed over the school to the Missionary Sisters of Mary Mother of the Church (MSMMC).
As time went on, in 1972, the primary section was opened with only primary one class and other classes started to operate after every one year. This was done purposely to build up a strong system based on quality.
At the initial stage, St. Kizito was operating as a government-aided primary school.
Through the initiatives and commitment of the School Management Committee, school administration, and parents, the school turned into a totally private school, leaving out the government UPE system in order to meet the demand of the parents of the school in providing quality education to their children. This was the sole reason why the school opted to go private.
The school was registered in 1997 as a private institution under the diocese of Lira by the Ministry of Education and Sports in the name of St. Kizito P.7 School, Lira.
The school sat for the first PLE in 1998 and in the same year, the upper classes P.6 and P.7 were made boarding and this was to have ample time for the children to study and compete favorably with the rest of the schools countrywide.
Since then, a series of transformations and progress in different areas have been realized.
SCHOOL ACADEMIC SYSTEM
St. Kizito Nursery and Primary School has continued to excel in academics both regionally and nationally because of its strong academic system.
The system includes among others the following;
The separation of the school into sections i.e. Nursery, Lower primary, and upper primary each under the section supervisor.
Prior preparation by the School Management Committee, administration, teachers, and other auxiliary staff.
Regular assessments of the learners by the teachers so as to prepare them to excel in academics.
There is parental involvement in education at school. Here, parents are given the opportunity to come to school and find out what his/ her child does at school every term.
There is proper time management in all the events that take place at school.
The existence of the school academic board whose work is to set examinations and analyze the performance in order to prepare the children fully for the next class.
Functional heads of departments who carry out the monitoring of the activities in their different departments.

The deputy in charge of administration and the headteacher is responsible for the general administration of the school.
School performance
Mathematics passrate 2022
Country ranking
District ranking
Grades analysis
Division ranking
Subject analysis
Fees Structure
Admission Fees - 0 Ushs
School fees range - 0Ushs to 0 Ushs
Contacts
Location
District: Lira
County: Lira West Division
Subcounty: Lira West Division
Parish: Teso A
Address: SAYA OGWANGUJI ROAD