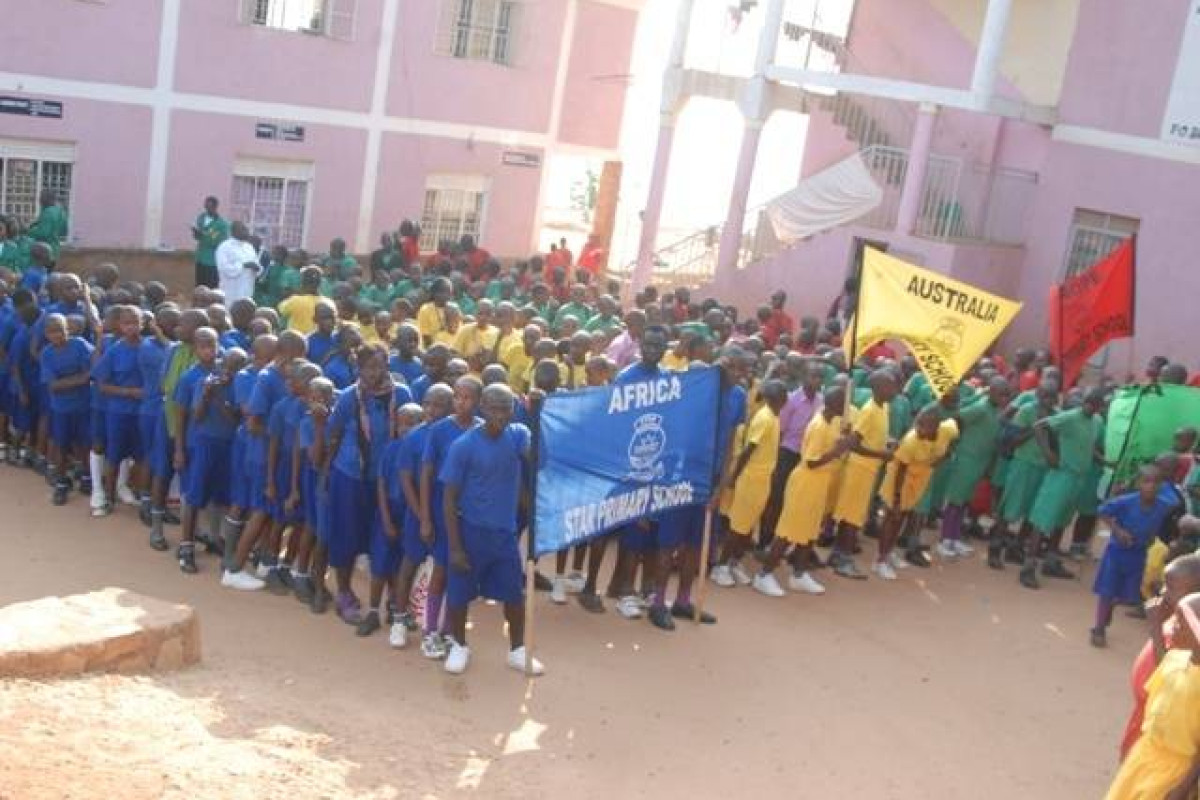 About our school
Our School was founded by Mr. (Late)& Mrs. Lwanyaga in 1994 as a Nursery school with only nine pupils. We rented a two roomed house which served as classrooms.
Due to the proprietors' hard work the number of pupils kept on increasing each year and more teachers were recruited. In 1997 parents requested the director to open up a primary section to enable their children continue with the same good standard. In 1998 the school started the primary section with one class (primary one).
As time went by the place became too small to accommodate the increasing number of pupils and the director had to look for another bigger place nearby. She acquired the place in Lufuka zone Namasuba and rented Salongo Lugada's Court yard where she constructed wooden classes. By that time the school was running from Nursery to Primary Three.
The directors through their tireless effort managed to get a piece of land for the school in another zone called Ndikutamadda.
They also managed to secure a loan from the bank with which the first storied building was constructed. The school was subsequently moved to the new site in 2001 with classes Nursery to Primary Five; however the Nursery section was maintained in Lufuka Zone-It still exists up to today.
At the new site, in 2002, the school ran from Nursery to P.7 and that was the year we first had our P.7 candidates sitting for Primary Leavers Examination (PLE). In the same year we were awarded a PLE Centre No 352 and in 2004 we were awarded a sitting centre.
Since then the school has developed in terms of infrastructure, pupils, employees and many more.
ADMINISTRATIVE STRUCTURE
The school has the proprietors' Board as the top-most Governing body. Below that is the management committee under which is the Director, Headmaster, Director of Studies, teachers, Non teaching staff, prefects and finally the pupils in that order. The management often sit biannually to make policies that are implemented by the Director and the Headmaster who are always at school full time.
ORGANISATION OF THE SCHOOL.
The academic Board of the school is charged with the drawing of the daily school routine and the termly Academic and non-academic programme a copy of which is given to every staff member. This helps every one in the organization to remember who and when to do what.
SCHOOL MISSION
To provide quality all round Education to enable our pupils acquire sound, functional and permanent development Literacy, numeracy and communication skills in English and the local language.
FUTURE PLANS
We intend to start up adult literacy lessons for the community members.
We also intend to start up internet service to help us get linked to the rest of the world in terms of information.
Finally we have plans to link our school with other schools in the UK and the USA.
School performance
Mathematics passrate 2022
Country ranking
District ranking
Grades analysis
Division ranking
Subject analysis
Fees Structure
Admission Fees - 0 Ushs
School fees range - 0Ushs to 0 Ushs
Location
District: Wakiso
County: Makindye Ssabagabo
Subcounty: Masajja Division
Parish: Namasuba
Address: Ndikutamadda Hill