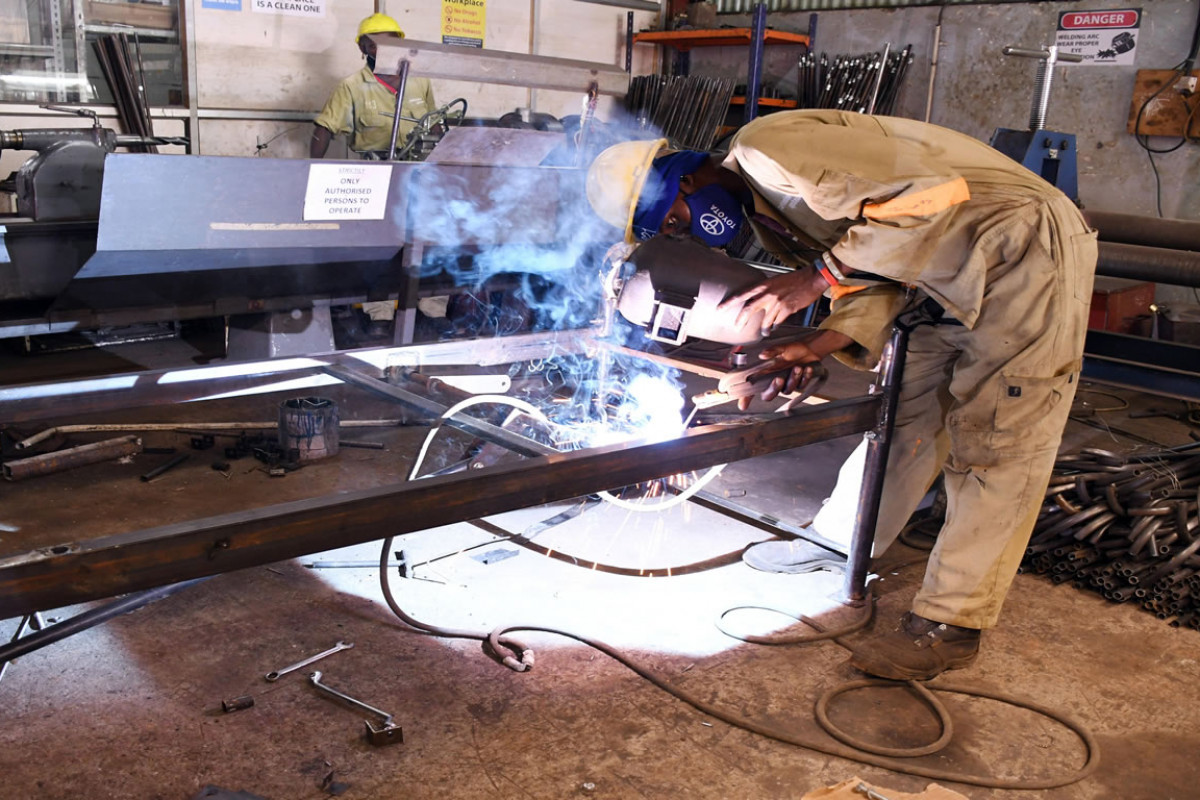 About our school
Uganda Martyrs Polytechnic College Soroti (UMPS), formerly known as Uganda Martyrs Vocational Institution (UMVI), was established by Soroti Catholic Diocese in 1996, to provide Vocational and Technical skills to youth from poor families that had been affected by the Uganda Peoples' Army (UPA) war of 1986-1992 and the cattle rustling by armed Karimojong warriors. The UPA war came in the aftermath of the several decades of cattle rustling by Karimojong warriors. After the war and armed cattle rustling that ravaged Teso and left the region in dire economic poverty, many youth (orphans) in Teso were left vulnerable, and they were turning into a security risk for the communities. Most of these youth were already refugees living in Internally Displaced Persons (IDP) camps within Soroti Municipality.

Uganda Martyrs Vocational Institution was initiated in 1993, but officially commissioned in 1996. The school formally opened in 1996 with three courses, namely Brick-laying, Carpentry and Motor Vehicle Mechanics. The institution's goal was to impart basic technical skills to primary seven leavers, and to those who had not reached primary seven, so that they could become economically productive in the community.

The original major sponsor for UMVI was Soroti Catholic Diocese. The Diocese provided the initial funding, over 20 acres of land, and some buildings and machinery.
Initially, UMPS (former UMVI) was fully donor-funded; but today the institution runs basically on school fees for its operation. In the recent past, the school partnered with various non-governmental organizations like Voluntary Service Overseas, Promotion of Private Training Providers, Save the Children and World Vision. These offered support through directly recruiting and sponsoring students to be trained in different courses at the Institution.

STRATEGIC DIRECTION:

Vision: A community that is integrally developed and living in accord with the will of God.

Mission: Providing integral education to the community through provision of technical and livelihood skills and spiritual and moral formation to the youth.

Motto: Technology and Progress.

Overall Goal: Contribute to alleviation of poverty in Teso Communities through skilling and mentoring the youth into economically productive citizens.

Objectives:

1. An experienced and well-motivated staff recruited and maintained.
2. Conducive infrastructure for students training and administration established and maintained.
3. The Institution's technical workshops equipped with essential and up-to-date training equipment and tools.
4. Extra-curricular programs designed and conducted for integral formation of students.

INFRASTRUCTURE:
UMPS infrastructure includes an assortment of workshops, dormitories, classrooms, dining hall, and staff houses that were originally constructed to hold a leaner number of students and staff.

Today, UMPS runs 12 courses at Skills level, 7 courses at Community Polytechnic level, 8 courses at National Certificate level, and 4 programs at National Diploma level.
Fees Structure
Admission Fees - 0 Ushs
School fees range - 0Ushs to 0 Ushs
Location
District: Soroti
County: Soroti East Division
Subcounty: Soroti East Division
Parish: Madera Ward
Address: AMINIT, SOROTI CITY EAST